Com estreia programada para o dia 1º de julho, o novo canal pago Lifetime promete muitas novidades para os fãs de seriados. Com uma programação voltada especialmente para o público feminino, a emissora traz séries inéditas e, também, vai reprisar algumas conhecidas nossas.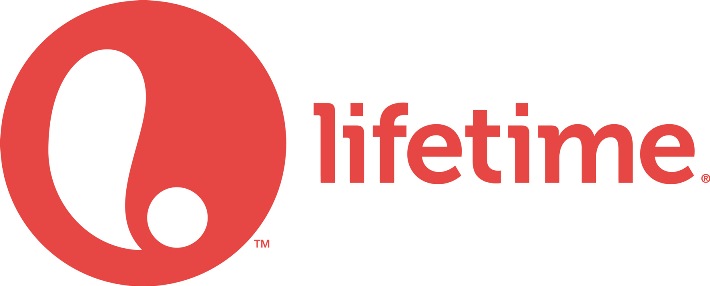 O Lifetime chega para ocupar um espaço bastante familiar dos amantes de seriados: o do Sony Spin. O canal caçula do grupo Sony (composto pelo Canal Sony, AXN e Sony Spin) deixará de ser programado e vai dar espaço às atrações que listaremos a seguir.
Infelizmente, com o adeus do Spin, perderemos as reprises maravilhosas de "Party of Five", "Joan of Arcadia", "Jane by Design", "The Guardian", "Lost", "Parker Lewis Can't Lose", "That '70s Show", entre outros.
No entanto, indícios de que o Sony Spin fecharia suas portas já haviam sido dados anteriormente. Com o passar do tempo, o Canal Sony foi "roubando" algumas séries do canal irmão, entre elas estão "Melissa & Joey", "Teen Wolf" e "Switched at Birth". O drama "Twisted" que tinha a cara do Sony Spin acabou estreando no Canal Sony e, então, deciframos a charada. O canal vai deixar saudades...
Mas, vejamos agora o que o Lifetime terá para oferecer aos fãs de séries e aos órfãos do Sony Spin: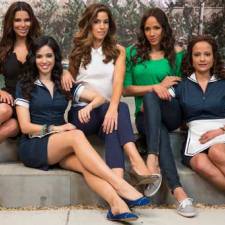 "Devious Maids" — estreia: 03/07, às 21h30
Elas lavam as roupas que não podem comprar, dão polimento à prataria que nunca usarão para jantar e, algumas vezes, vão para a cama com os maridos de suas chefes. Tudo isso existe em um dia de trabalho destas empregadas, mulheres rodeadas de riqueza e privilégio, sem nunca esquecer que estão ali para trabalhar.
A série é da Lifetime americana e, aqui no Brasil, "DM" está chegando pela primeira vez através do Lifetime. A primeira temporada contou com 13 episódios e o programa foi renovado e, atualmente, exibe sua segunda temporada nos Estados Unidos.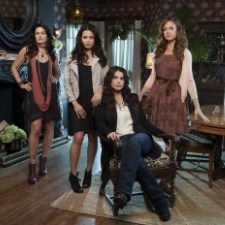 "Witches of East End" — estreia: 04/09, às 22h30
Três feiticeiras imortais, mãe e filhas, são proibidas de usar magia devido ao envolvimento da família nos julgamentos de Salem. Joanna é a mãe e conta com o dom de ressuscitar os mortos, Ingrid, a filha mais velha, vê o futuro e Freya, a caçula, é especialista em poções e feitiços.
A produção também é da Lifetime americana e está fazendo sua estreia na TV brasileira. No próximo dia 06 de julho, nos Estados Unidos, inicia a 2ª temporada da série, que conta com 13 episódios gravados, enquanto o 1º ano teve apenas 10 capítulos produzidos.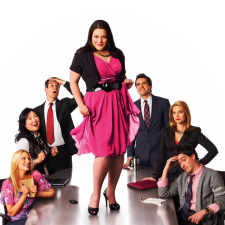 "Drop Dead Diva" — estreia: 01/07, às 17h
Bela e estúpida aspirante à modelo, Deb sofre um acidente fatal e se vê frente ao guardião do céu, Fred, que a declara uma inútil. Sentindo-se insultada, ela tenta convencê-lo a retorná-la para sua existência superficial, mas ela é transferida acidentalmente para o corpo da recém-falecida Jane Bingum.
No Brasil, "DDD" fez parte da programação do Canal Sony e da Globo, onde ganhou o nome de "Sob Medida". Cancelada na 4ª temporada, a série foi resgatada pela própria Lifetime americana para um 5º ano e acabou sendo renovada e garantiu uma 6ª e última temporada.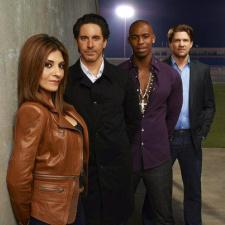 "Necessary Roughness" — estreia: 01/07, às 23h30
Quando a Dra. Dani Santino, uma mulher divorciada de Long Island, durona e sexy, arruma um emprego de terapeuta de uma equipe profissional de futebol americano, seu sucesso inesperado faz com que ela seja procurada por clientes muito importantes, que estão atrás de seu estilo único de terapia.
"NR" não é uma produção da Lifetime, mas do canal USA. Com três temporadas e 38 episódios produzidos, a série já fez parte da programação brasileira do canal pago A&E, com o nome de "Terapeuta Boa de Bola" (Bizarro? Veja mais aqui).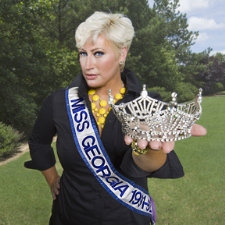 "Kim of Queens" — estreia: 04/07, às 21h30
Esse reality show mostra a rotina de Kim Gravel, ex-miss Georgia, que dedica sua vida ao treino de competidoras para os concursos de miss. Junto com sua mãe, Jo, e sua irmã mais nova, Allisyn, Kim procura diamantes brutos para transformá-los em lindas pedras preciosas, prontas para qualquer desafio lançado no mundo dos concursos de beleza.
Produzido pela Lifetime americana, o programa já garantiu a renovação para uma 2ª temporada, que será lançada em 2015. O 1º ano de "Kim" contou com 12 episódios e, no Brasil, já foi exibido pelo canal Bio.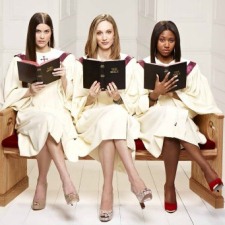 "Filhas do Bom Pastor" — estreia: 07/07, às 16h
Filhas de pastores são as protagonistas deste reality show original da Lifetime americana. O programa mostra a dificuldade que os sacerdotes têm ao lidar com suas filhas adolescentes, em assuntos que variam de uso de drogas, prática de sexo antes do casamento, desejo de ser atriz pornô e até um bebê que a mãe não sabe quem é o pai.
"Preachers' Daughters" (no original) já foi exibida no Brasil pelo canal Bio. e conta com duas temporadas de 10 episódios. O reality ainda aguarda a renovação para uma 3ª temporada ou o seu cancelamento definitivo.
Além destes programas, o Lifetime vai exibir filmes originais como "O Assassino do Labirinto", "Mentiras à vista", "Amanda Knox — O Julgamento na Itália", "Assassinato em Greenwich", "Foreclosed", "As Parteiras", "Assassino Oficial", "Traição aos 17", "Revolução em Dagenham" e "O Pesadelo de uma Irmã". Para os próximos meses o canal promete as estreias de "Steel Magnolias", protagonizado por Queen Latifah; "Liz & Dick", estrelado por Lindsay Lohan; "O Intocável: A História de Drew Peterson", com Rob Lowe no papel principal; "Tallhotblond", dirigido por Courteney Cox e "Call Me Crazy: A Five Film", com produção executiva de Jennifer Aniston.
Completam a programação atrações já exibidas no Brasil pelo canal Bio., como "Dance Moms", "Amigas do Peito", "A Grande Competição de Abby", "Famosos e Fantasmas", "Minha História de Fantasma", "Fabulosas e Escandalosas", "Rainhas do Baile", "Socorro Imediato", "7 Dias de Sexo", "Uma Semana Sem Mulheres", "Papo de Mulher", "O Inexplicável", "Inspeção Paranormal" e "Parapsicólogos Forenses".
É possível acompanhar todas as estreias do novo canal, bem como sua programação completa, com datas e horários, através do site da emissora: meulifetime.com. Conheça também o Twitter, a página do Facebook e o Instagram do Lifetime Brasil.
O canal entra em funcionamento a partir das 06h do dia 1º de julho. Confira a vinheta de divulgação:
Verifique em quais operadoras o novo canal está disponível:
ALGAR TV: 64 | CLARO TV: 33 | GVT: 97 | NET: 141 | OI TV: 79 | SKY: 87 | VIVO TV: 542

Receba nossas publicações por e-mail:

DEIXE SEU COMENTÁRIO (VIA FACEBOOK)
Não tem Facebook? Use o formulário abaixo:
Quer ter sua foto ao lado do comentário? Cadastre-se no Gravatar!
ATENÇÃO:
Toda e qualquer mensagem publicada através do sistema de comentários não reflete a opinião deste site ou de seus autores. As opiniões enviadas através deste sistema são de exclusiva e integral responsabilidade dos visitantes que dele fizerem uso.