SINOPSE
Essa não é uma típica série familiar. Nem uma típica família. Will Girardi é o delegado da cidade de Arcadia, Califórnia. Sua esposa Helen, amargurada pela vida, tenta fazer com que seu filho mais velho, Kevin, que sofreu um acidente de carro há um ano que lhe deixou paralítico, se interesse novamente pelas coisas da vida.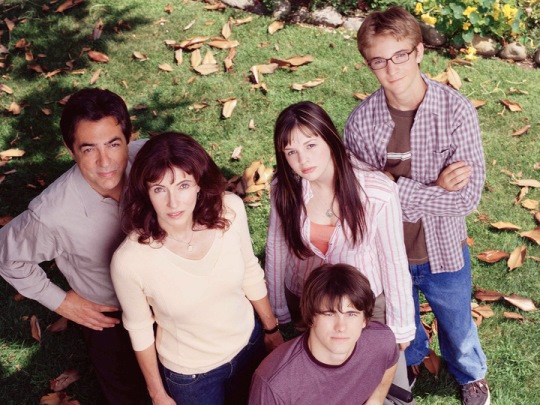 Por sorte, o outro filho do casal, Luke, é um "nerd", que acha que sabe tudo sobre a vida. E Joan, a única filha deles, é uma típica adolescente. Mas a vida familiar dos Girardi ficou um pouco mais complicada: Deus decidiu falar com Joan. E isso não é algo que uma adolescente está preparada para fazer.
A razão de Deus aparecer para Joan é fazer com que ela pense nas conseqüências de seus atos. Não é um sermão, não é uma imposição, e isso nunca define nada. Além disso, Deus aparece para Joan nas mais diversas formas: desde um belo garoto com quem ela flerta no episódio piloto até a rude mulher do refeitório da escola.
ELENCO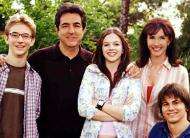 Joe Mantegna
(Will Girardi)

Mary Steenburgen
(Helen Girardi)

Amber Tamblyn
(Joan Girardi)

Jason Ritter
(Kevin Girardi)

Michael Welch
(Luke Girardi)

Christopher Marquette
(Adam Rove)

Becky Wahlstrom
(Grace Polk)

Aaron Himelstein
(Friedman)

Mageina Tovah
(Glynis Figliola)
MÚSICA DE ABERTURA

"One of Us"
, de Joan Osborne
Audio clip: Adobe Flash Player (version 9 or above) is required to play this audio clip. Download the latest version here. You also need to have JavaScript enabled in your browser.
What if God was one of us?
Just a slob like one of us
Just a stranger on the bus
Tryin' to make his way home
Just tryin' to make his way home
Just tryin' to make his way home
NO BRASIL


* Aqui estão listadas as emissoras que já exibiram o seriado no Brasil, o que não significa que, atualmente, estes canais estejam transmitindo o programa. Para mais informações clique no canal desejado e consulte o guia de programação.
VÍDEO ABERTURA