SINOPSE
Melissa Burke é a filha mais velha de uma família de políticos. Durante muitos anos Mel foi considerada a ovelha deslocada da família, mas agora ela própria é uma política ativa na pequena cidade de Toledo, em Ohio.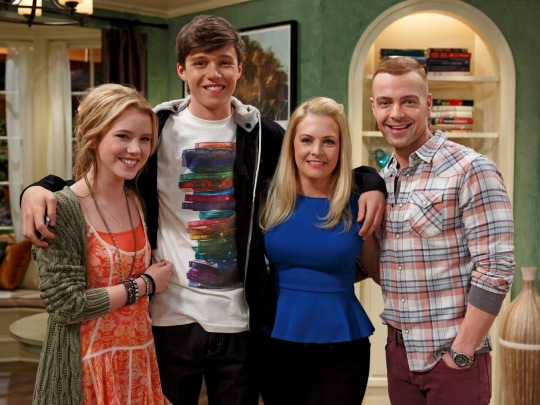 Quando sua irmã acaba sendo presa e seu cunhado foge do país depois de um escândalo financeiro, Mel se torna responsável por sua sobrinha adolescente, Lennox, e por seu sobrinho pré-adolescente, Ryder.
Isso se transforma em uma tarefa muito difícil para ela sozinha, mas logo chega a ajuda mais do que oportuna de Joe Longo que, desesperado por causa de um trabalho, vai morar com eles e vira o babá da casa.
A união de Mel e Joe parece improvável, já que Joe perdeu tudo que tinha graças ao golpe dado pelo cunhado de Melissa. Porém, a chegada de Joe muda a vida da família Burke de maneiras que ninguém imaginava.
ELENCO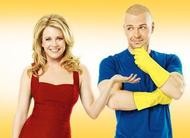 Melissa Joan Hart
(Melissa "Mel" Burke)

Joey Lawrence
(Joseph "Joe" Longo)

Taylor Spreitler
(Lennox Scanlon)

Nick Robinson
(Ryder Scanlon)

Sterling Knight
(Zander Carlson)

Lucy DeVito
(Stephanie)
MÚSICA DE ABERTURA

"
Stuck With Me
", de Joey Lawrence
Audio clip: Adobe Flash Player (version 9 or above) is required to play this audio clip. Download the latest version here. You also need to have JavaScript enabled in your browser.
It's all good (all good)
It's okay (okay)
It's alright (alright)
As far as I can see
It's all good (all good)
It's okay (okay)
It's alright (alright)
I guess you're stuck with me
NO BRASIL


* Aqui estão listadas as emissoras que já exibiram o seriado no Brasil, o que não significa que, atualmente, estes canais estejam transmitindo o programa. Para mais informações clique no canal desejado e consulte o guia de programação.
VÍDEO ABERTURA