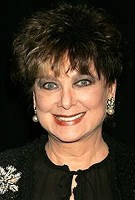 A atriz Suzanne Pleshette, que ficou conhecida como a bela mocinha que foi atacada no clássico filme "Os Pássaros", de Alfred Hitchcock, faleceu aos 70 anos.
Pleshette, estava lutando contra um câncer no pulmão por grande parte da última década e passou por um tratamento de quimioterapia em 2006. Um amigo da família, o advogado Robert Finkelstein, afirmou que a atriz morreu devido a uma parada respiratória na noite de sábado, 19 de janeiro, em sua casa, em Los Angeles.
Após estudar na escola de Teatro de Sanford Meisner e iniciar sua carreira nos palcos, Pleshette conseguiu alguns papéis na televisão antes de fazer sua grande estréia nas telonas ao lado de Jerry Lewis na comédia "The Geisha Boy", de 1958.
Com sua voz distinta e rouca e um visual encantador, os diretores e produtores logo notaram a estrela iniciante que rapidamente conquistou a TV e o cinema. Após aparecer em um episódio de "Alfred Hitchcock Presents", em 1960, o mestre do suspense a escalou para o papel principal de seu filme de horror "Os Pássaros", de 1963. Ela também fez sua estréia nos palcos da Broadway em 1961, na peça "The Miracle Worker".
Durante os 10 anos seguintes, ela se dedicou mais à TV, aparecendo em séries clássicas como "Dr. Kildare", "O Fugitivo", "The Invaders", "Gunsmoke", "Columbo" e "Bonanza". Mas foi seu papel como Emily Hartley, a sarcástica e brilhante professora de Bob Newhart na comédia "The Bob Newhart Show" (1972-1978), da CBS, que levou Pleshette a ficar realmente famosa e receber duas indicações ao Emmy Awards.
Em 2000, ela se casou com um de seus colegas de "The Bob Newhart Show", Tom Poston. Eles ficaram juntos até Poston falecer em abril do ano passado, também vítima de uma parada respiratória, informou o SériesOnline.
Nascida em 31 de janeiro de 1931 em Nova York, Pleshette rapidamente se interessou pela atuação ao estudar na Escola de Artes de Nova York. Durante os anos 80 e 90, Suzanne Pleshette continuou fazendo aparições regulares na televisão, nas séries "Maggie Briggs", de 1984, "Bridges to Cross", de 1986, e "The Boys Are Back" (1994/95), além de receber uma indicação ao Emmy em 1991 pelo papel título do telefilme "Leona Helmsley: The Queen of Mean".
Seus trabalhos mais recentes na televisão foram na comédias "Good Morning, Miami", de 2002 a 2003, além de participações especiais em "Will & Grace" e "8 Simple Rules".

Receba nossas publicações por e-mail:

DEIXE SEU COMENTÁRIO (VIA FACEBOOK)
Não tem Facebook? Use o formulário abaixo:
Quer ter sua foto ao lado do comentário? Cadastre-se no Gravatar!
ATENÇÃO:
Toda e qualquer mensagem publicada através do sistema de comentários não reflete a opinião deste site ou de seus autores. As opiniões enviadas através deste sistema são de exclusiva e integral responsabilidade dos visitantes que dele fizerem uso.