SINOPSE
"Good Morning, Miami" mostra as incidências de Jake Silver, um prestigiado e ambicioso produtor de televisão, que assumiu o desafio de levantar a audiência do programa matutino menos assistido nos Estados Unidos.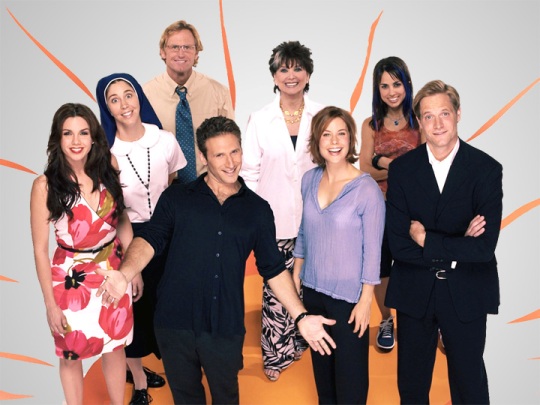 Na primeira temporada, qualquer desafio parecia possível para Jake quando vê a bonita cabelereira, Dylan Messinger por quem ele tomará o controle da equipe mais atrapalhada da história da televisão: Gavin, um vaidoso apresentador; Lucia uma egocêntrica mediadora latina; Brenda, uma freira como garota do tempo; e Frank, um temeroso gerente da estação; mostrando os segredos que nenhum outro canal de televisão gostaria de revelar.
Na segunda temporada o controle do canal passa para as mão de Victoria Hills, enquanto Jake, Dilan, Gavin e Penny estão envolvidos num estranho quadrado amoroso.
ELENCO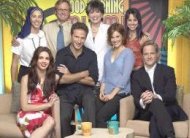 Mark Feuerstein
(Jacob "Jake" Silver)

Ashley Williams
(Dylan Messinger)

Matt Letscher
(Gavin Stone)

Tiffany Tiessen
(Victoria Hills)

Jere Burns
(Francis "Frank" Alfano)

Constance Zimmer
(Penelope "Penny" Barnes Barrington)

Brooke Dillman
(Irmã Brenda Trogman)

Tessie Santiago
(Lucia Rojas-Klein)

Suzanne Pleshette
(Claire Arnolds)
MÚSICA DE ABERTURA

"
Once In A Lifetime
", de Johnny Rzeznik
Audio clip: Adobe Flash Player (version 9 or above) is required to play this audio clip. Download the latest version here. You also need to have JavaScript enabled in your browser.
You keep on moving as your own life's waitin'
You take your chances on the game your playin'
Oh, you know you found the one you really need
'Cause it only comes down once in a lifetime
Only comes 'round once in a lifetime
Only comes 'round once in a lifetime, yeah
NO BRASIL


* Aqui estão listadas as emissoras que já exibiram o seriado no Brasil, o que não significa que, atualmente, estes canais estejam transmitindo o programa. Para mais informações clique no canal desejado e consulte o guia de programação.
VÍDEO ABERTURA