SINOPSE
Paul Hennessy lembra-se com carinho da época em que suas filhas sentavam-se em seu colo e cantavam canções inocentes.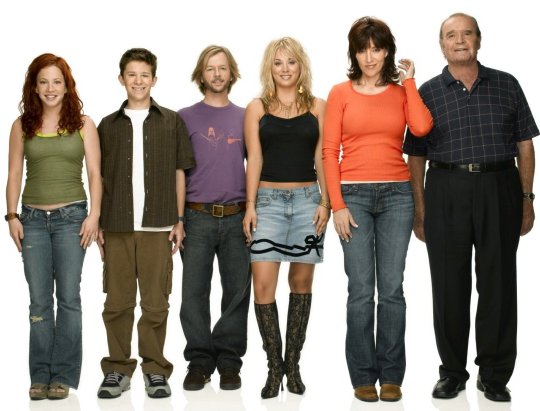 Ocupado com sua carreira de jornalista esportivo, Paul não notou que as meninas cresceram. Como sua mulher Cate, vai voltar a trabalhar fora, ele passará a dividir a responsabilidade de educar as adolescentes.
As filhas, Bridget, a mais velha, é bonita e popular, muda de namorado a cada semana e adora estar na moda. Kerry, a filha do meio, é muito inteligente, esperta e sarcástica, sempre contra tudo que sua irmã acredita. E Rory, o filho caçula, sempre disposto a fazer alguma coisa para chamar a atenção ou somente para irritar suas irmãs.
Mas a família Hennessy não esperava que Paul, o chefe da família, viesse a falecer de um ataque cardíaco dentro do supermercado. Depois de tamanha tragédia, os Hennessy encontram-se sem saída, a não ser superar a perda de um ente querido e seguir em frente. Jim, pai de Cate, passa a morar com a filha e os netos, trazendo muita confusão. Mas quem trouxe mais confusão ainda foi C. J., sobrinho de Cate, que revolucionou o lar dos Hennessy.
CURIOSIDADES

Comédia baseada no
best-seller
de W. Bruce Cameron, "8 Simple Rules (
for Dating my Teenage Daughter: and Other Tips from a Beleaguered Father (Not That Any of Them Work
)" , no original) mostra situações bastante reais e bem humoradas que envolvem pais com filhos adolescentes.

John Ritter, o protagonista, faleceu em 11/09/2003, durante as gravações do 3º episódio da 2ª temporada. Os 3 episódios da 2ª temporada dos quais ele participou bateram recordes de audiência.
ELENCO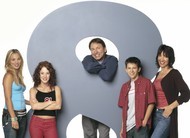 Katey Sagal
(Cate Hennessy)

Kaley Cuoco
(Bridget Hennessy)

Amy Davidson
(Kerry Hennessy)

Martin Spanjers
(Rory Joseph Hennessy)

James Garner
(Jim Egan)

David Spade
(C.J. Barnes)

John Ritter
(Paul Hennessy)

Billy Aaron Brown
(Kyle)
MÚSICA DE ABERTURA

Instrumental
Audio clip: Adobe Flash Player (version 9 or above) is required to play this audio clip. Download the latest version here. You also need to have JavaScript enabled in your browser.
NO BRASIL


* Aqui estão listadas as emissoras que já exibiram o seriado no Brasil, o que não significa que, atualmente, estes canais estejam transmitindo o programa. Para mais informações clique no canal desejado e consulte o guia de programação.
VÍDEO ABERTURA