Depois de listar as 10 séries mais pirateadas de 2012, divulgamos agora a lista das 20 melhores séries de 2012, conforme anunciou o Entertainment Weekly. Alguns dos seriados já são figurinhas marcadas, mas vale a pena conferir o que compensou neste ano. E se você ainda não conhece algum destes programas, que tal começar?
Do 11º ao 20º temos, respectivamente: "Parenthood", "Luck", "Fringe", "Sons of Anarchy", "Archer", "The Walking Dead", "Southland", "Hunted", "NY Med" e "Bent". Vejamos, mais detalhadamente, as 10 principais posições: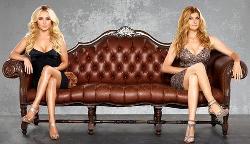 10º — "Nashville" é um drama musical estrelado por Connie Britton e Hayden Panettiere. O programa foca nos bastidores da cena musical country em Nashville e gira em torno de uma estrela no seu auge e uma outra em ascensão. Até o momento, a série conta com 8 episódios produzidos e já garantiu uma temporada completa na ABC. Infelizmente, não chegou ao Brasil ainda.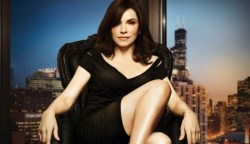 9º — "The Good Wife" conta a história de superação de Alicia Florrick, advogada, mãe e esposa que precisa resgatar a dignidade restante em sua vida para ultrapassar obstáculos e dar o melhor para sua família. Infidelidade e sujeiras da política são o auge dos episódios. O programa está em sua 4ª temporada e, no Brasil, é transmitido pelo canal Universal Channel.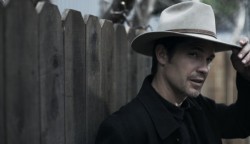 8º — "Justified" retrata a vida de Raylan Givens, um policial incomum: ele age como se fosse um homem da lei do Velho Oeste e terminou sendo transferido de Miami por causa de seu comportamento. De volta à sua cidade natal, ele caça os maiores bandidos trabalhando na delegacia local. Aqui, o seriado é exibido pelo canal Space e encontra-se em sua 4ª temporada.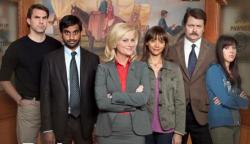 7º — "Parks and Recreation" é um documentário fictício que mostra funcionamento do serviço público de forma ácida e cômica. As câmeras do documentário acompanham Leslie Knope, uma funcionária do departamento de Parques e Recreações de Pawnee, Indiana. O Canal Sony transmite a série no Brasil, que está na 5ª temporada.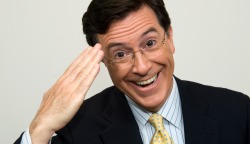 6º — "The Colbert Report", que não é exatamente uma série, é um programa centrado em Stephen Colbert, um personagem fictício interpretado pelo próprio Colbert. Ele descreve o personagem como sendo um "bem-intencionado e mal-informado idiota de alto status". O programa de entrevistas não é exibido no Brasil e, atualmente, está em seu 8º ano de produção.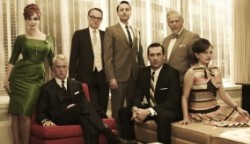 5º — "Mad Men" acontece na Sterling Cooper, uma grande agência de publicidade da Madison Avenue, em Nova York, onde a competição entre homens e mulheres é bastante acirrada. Eles fazem da publicidade a arte da persuasão e põem suas vidas pessoais à venda. Até agora são 5 temporadas de sucesso e aqui no Brasil, temos a oportunidade de acompanhá-las através da HBO.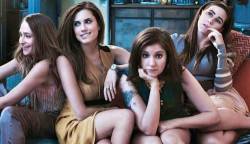 4º — "Girls" tem seu enredo ambientado na Big Apple e lança um olhar cômico sobre as humilhações e raros triunfos de um grupo de quatro garotas com seus vinte e poucos anos. Uma premissa bem básica — talvez até batida, não é mesmo "Sex & The City?" — que deu certo nas mãos da HBO. O seriado já foi renovado para sua 2ª temporada e vai ao ar pela HBO Brasil.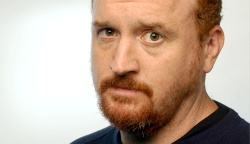 3º — "Louie" é uma comédia contada sob o ponto de vista bem-humorado de Louis C. K. e, a cada episódio, conhecemos um novo aspecto de sua caótica vida de bem sucedido astro de stand-up comedy e pai recém-divorciado de duas filhas. A atração está, atualmente, em sua 3ª temporada, e por enquanto nada se fala sobre a estreia do programa no Brasil.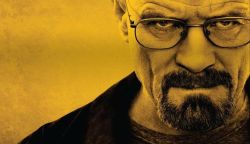 2º — "Breaking Bad" é uma história sombria sobre um desesperado professor de química, diagnosticado com câncer, que recorre ao crime para garantir a segurança financeira de sua família. Considerada uma das séries mais aclamadas pela crítica, a 5ª temporada — que atualmente está em hiato nos Estados Unidos — marcará o fim da série, que no Brasil é exibida pelo canal pago AXN.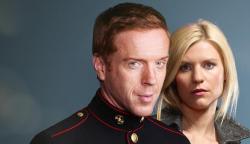 1º — "Homeland" é centrada na agente da CIA Carrie Mathison, uma especialista em terrorismo no Oriente Médio, que recebe de um informante a dica de que um soldado americano vai começar a trabalhar para uma organização terrorista. A partir daí começam as teorias e conspirações. Renovada, sua 2ª temporada já é um tremendo sucesso no FX brasileiro.
E na sua opinião? A lista vale a pena mesmo?

Assunto(s):
Listas

Seriado(s) relacionado(s):
Archer
,
Bent
,
Breaking Bad
,
Fringe
,
Girls
,
Homeland
,
Hunted
,
Justified
,
Louie
,
Luck
,
Mad Men
,
Nashville
,
NY Med
,
Parenthood
,
Parks & Recreation
,
Sons of Anarchy
,
Southland
,
The Good Wife
,
The Walking Dead

Receba nossas publicações por e-mail:

DEIXE SEU COMENTÁRIO (VIA FACEBOOK)
Não tem Facebook? Use o formulário abaixo:
Quer ter sua foto ao lado do comentário? Cadastre-se no Gravatar!
ATENÇÃO:
Toda e qualquer mensagem publicada através do sistema de comentários não reflete a opinião deste site ou de seus autores. As opiniões enviadas através deste sistema são de exclusiva e integral responsabilidade dos visitantes que dele fizerem uso.