SINOPSE
Baseada no livro homônimo da escritora Candice Bushnell, "Sex & the City" mostra a (agitada) vida de quatro belas mulheres solteiras e bem sucedidas de Nova York.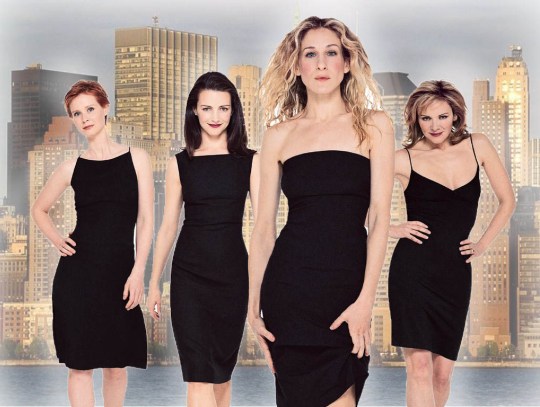 Enquanto procuram pelo seu "Sr. Certinho", Carrie, Samantha, Charlotte e Miranda se divertem pelos clubes da cidade, compartilham ousadas conversas sobre sexo e comentam as últimas novidades da moda.
Carrie Bradshaw trabalha como colunista de sexo em um jornal, é a mais equilibrada da turma e procura um relacionamento fixo e duradouro; Samantha Jones é a típica loura fatal, trabalha como relações-públicas e está sempre atrás de um bom partido — ou de uma boa transa sem compromisso.
Charlotte York trabalha numa galeria de artes, e é a romântica e sensível que busca sempre longos relacionamentos, embora nunca consiga ter um; e Miranda Hobbes é advogada, racional, e é a mais prática de suas amigas, sempre sabendo o que quer da vida (ou quase isso).
CURIOSIDADES

Após o cancelamento da série, "Sex & The City" gerou dois filmes: "Sex & The City — o Filme" e "Sex & The City 2".

Em 2013 foi lançada a série "The Carrie Diaries", um prequel de "Sex & The City", narrando a chegada de Carrie em Nova York.
ELENCO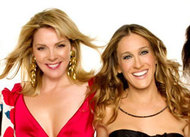 Sarah Jessica Parker
(Carrie Bradshaw)

Kim Cattrall
(Samantha Jones)

Kristin Davis
(Charlotte York)

Cynthia Nixon
(Miranda Hobbes)

David Eigenberg
(Steve Brady)

Chris Noth
(Sr. Big)

Willie Garson
(Stanford Blatch)
MÚSICA DE ABERTURA

Instrumental
Audio clip: Adobe Flash Player (version 9 or above) is required to play this audio clip. Download the latest version here. You also need to have JavaScript enabled in your browser.
NO BRASIL




* Aqui estão listadas as emissoras que já exibiram o seriado no Brasil, o que não significa que, atualmente, estes canais estejam transmitindo o programa. Para mais informações clique no canal desejado e consulte o guia de programação.
VÍDEO ABERTURA