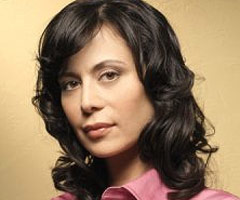 O canal pago americano Lifetime renovou "Army Wives" para uma 3ª temporada. A série, que bateu todos os recordes de audiência do canal, terá a nova temporada exibida em 2009, informou a assessoria de imprensa do canal, no dia 11 de julho.
O programa é baseado no livro "Under The Sabers: The Unwritten Code of Army Wives" e relata a história das esposas de militares que moram em uma base, enquanto seus maridos estão fora, em exercícios ou até em guerras. No elenco há nomes como Catherine Bell ("JAG"), Drew Fuller ("Charmed") e Kim Delaney ("The O.C.", "C.S.I.: Miami").
A presidente do canal, Andrea Wong, afirma que renovar a série antecipadamente significa que a emissora tem grande fé e confiança no programa e na incrível equipe de produtores.
A 2ª temporada de "Army Wives" teve apenas 8 episódios e o season finale será exibido nos Estados Unidos no dia 27 de julho. A série ainda não tem canal e muito menos uma data prevista para estréia no Brasil.
O 3º ano do drama militar terá 18 episódios. A 2ª temporada estreou com 4,5 milhões de telespectadores e os 4 episódios seguintes mantiveram a média de 4 milhões, a maior audiência da história canal. Além disso, "Army Wives" é a série mais assistida por mulheres na faixa etária de 18 a 49 e 25 a 54 anos num programa exibido pela TV a cabo.

Receba nossas publicações por e-mail:

DEIXE SEU COMENTÁRIO (VIA FACEBOOK)
Não tem Facebook? Use o formulário abaixo:
Quer ter sua foto ao lado do comentário? Cadastre-se no Gravatar!
ATENÇÃO:
Toda e qualquer mensagem publicada através do sistema de comentários não reflete a opinião deste site ou de seus autores. As opiniões enviadas através deste sistema são de exclusiva e integral responsabilidade dos visitantes que dele fizerem uso.