Depois de "Body of Proof", chega ao AXN mais duas séries: "The Protector" e "Unforgettable", as quais passarão a integrar o horário nobre do canal.
"The Protector", já cancelada, é uma série policial estrelada por Ally Walker (de "Profiler" e "Sons of Anarchy"). A série conta a história de Gloria Shepherd (Walker), uma mulher com dois filhos que tem conciliar seu divórcio e seu trabalho como detetive de homicídios.
O elenco conta, também, com a presença de Tisha Campbell-Martin (conhecida pelo seu papel de Janet, em "My Wife & Kids"), Miguel Ferre (de "Crossing Jordan") e Chris Payne Gilbert ("10 Items or Less").
Depois de uma baixa audiência, a série foi cancelada ainda na primeira temporada. A audiência girava em torno de quase 2 milhões de espectadores e contou com apenas 13 episódios. O AXN vai exibir a série todas as quartas-feiras, a partir do dia 1º de fevereiro, sempre às 22h e logo após, à meia-noite. Reprises acontecerão todas as quintas, às 14h, aos sábados, às 19h e aos domingos, às 07h e às 15h.
Já "Unforgettable" narra a trajetória de Carrie Wells (Poppy Montgomery, de "Without a Trace"), uma ex-detetive que sofre de hipertimesia ou síndrome da memória superior, uma condição raríssima, que faz lembrar-se com detalhes de cada pessoa que conheceu, cada lugar pelo qual passou e cada situação que teve de enfrentar.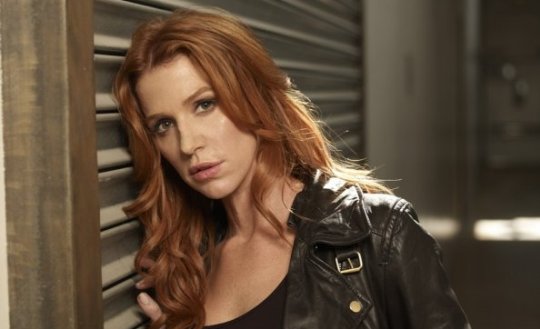 O único momento que Carrie não consegue se lembrar é do assassinato de sua irmã, acontecido num bosque, quando elas ainda eram crianças. Carrie tem apenas flashs confusos e turbulentos do dia – o que é outra característica da hipertimesia. Após reencontrar um ex-namorado, Al (Dylan Walsh, de "Nip/Tuck"), Carrie acaba ajudando como consultora em um crime e voltando ao ramo, recebendo de Al a promessa de que a ajudaria a resolver o assassinato de sua irmã, Rachel.
A série teve bons índices de audiência nos Estados Unidos (em torno de 14 milhões de telespectadores por episódio) e garantiu a temporada completa na CBS. O AXN vai exibir o programa todas as quintas-feiras, a partir das 22h e a meia-noite. Reprises acontecerão todas as sextas, às 14h, aos sábados, às 21h e aos domingos, às 12h e às 19h.

Receba nossas publicações por e-mail:

DEIXE SEU COMENTÁRIO (VIA FACEBOOK)
Não tem Facebook? Use o formulário abaixo:
Quer ter sua foto ao lado do comentário? Cadastre-se no Gravatar!
ATENÇÃO:
Toda e qualquer mensagem publicada através do sistema de comentários não reflete a opinião deste site ou de seus autores. As opiniões enviadas através deste sistema são de exclusiva e integral responsabilidade dos visitantes que dele fizerem uso.