Depois de trazer "House of Cards" para a programação, o Paramount Channel estreia outra série original da Netflix. "Orange is The New Black" faz seu debute na televisão ainda no mês de abril.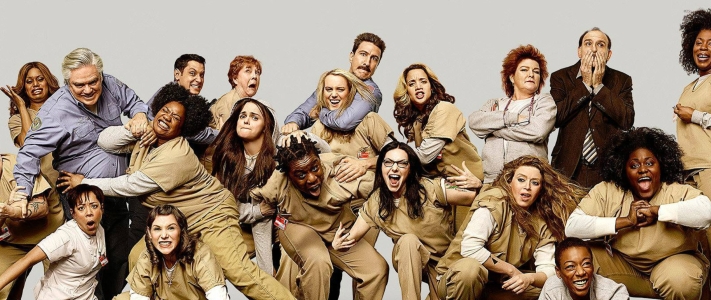 A atração narra a trajetória de Piper Chapman (Taylor Schilling, "Mercy"), uma mulher, cuja vida aparentemente perfeita é virada de cabeça para baixo, quando deve cumprir pena em um presídio feminino por crime de tráfico de drogas cometido há anos.
Seu relacionamento de dez anos com a traficante Alex Vause (Laura Prepon, "Are You There, Chelsea?") acaba em uma sentença de prisão de um ano em Litchfield, uma penitenciária federal. Para pagar pelo que fez, Piper troca sua bela vida em Nova York e seu noivo Larry (Jason Biggs, "Mad Love") por um uniforme cor de laranja e a inacreditável cultura prisional.
Já renovada até a 7ª temporada, "Orange is The New Black" estreia no Paramount Channel no dia 26 de abril, a partir das 22h. Confira o vídeo promocional da emissora, que exibirá os capítulos dublados:

Receba nossas publicações por e-mail:

DEIXE SEU COMENTÁRIO (VIA FACEBOOK)
Não tem Facebook? Use o formulário abaixo:
Quer ter sua foto ao lado do comentário? Cadastre-se no Gravatar!
ATENÇÃO:
Toda e qualquer mensagem publicada através do sistema de comentários não reflete a opinião deste site ou de seus autores. As opiniões enviadas através deste sistema são de exclusiva e integral responsabilidade dos visitantes que dele fizerem uso.