Depois do anúncio da estreia de "Gotham", a Warner Channel estreia as temporadas inéditas de "SuperGirl" e "Legends of Tomorrow" em outubro.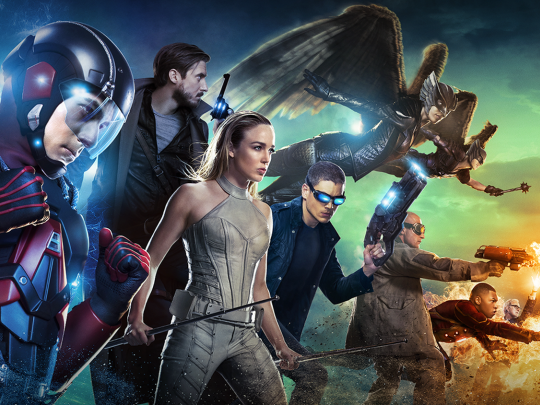 Nos novos episódios de "Legends of Tomorrow", os heróis vão perceber que algo deu errado. No primeiro episódio, intitulado Aruba-Con, veremos o grupo em uma Los Angeles de 2017, na qual os dinossauros estão à solta pelas ruas e no horizonte é possível se ver o icônico relógio Big Ben. Sim... eles quebraram o tempo.
Com treze dias de atraso em relação aos Estados Unidos, a 3ª temporada de "Legends" estreia no dia 23 de outubro, às 22h30.
Já a 3ª temporada de "SuperGirl" promete momentos de aventura após os acontecimentos do segundo ano da atração. Agora, Kara decide parar de tentar viver uma "vida dupla" e resolve focar exclusivamente no seu lado heroína.
No Brasil, a estreia dos novos episódios acontece no dia 23 de outubro, às 22h30. O atraso da estreia em relação aos Estados Unidos é de apenas 16 dias.

Receba nossas publicações por e-mail:

DEIXE SEU COMENTÁRIO (VIA FACEBOOK)
Não tem Facebook? Use o formulário abaixo:
Quer ter sua foto ao lado do comentário? Cadastre-se no Gravatar!
ATENÇÃO:
Toda e qualquer mensagem publicada através do sistema de comentários não reflete a opinião deste site ou de seus autores. As opiniões enviadas através deste sistema são de exclusiva e integral responsabilidade dos visitantes que dele fizerem uso.