SINOPSE
Duas irmãs, dois mundos... e um só apartamento.
Holly Tyler, uma garota de 16 anos com boas intenções, mas que sempre se mete em problemas, decide mudar-se com sua irmã Valerie, logo que o pai delas é transferido para o Japão. Val, que com 28 anos conseguiu uma vida perfeita, recebe sua irmã em seu recém comprado apartamento, onde todas as loucuras iniciam. Mas graças à uma das loucuras de Holly, elas se mudam para um apartamento bem maior que o anterior, onde tudo pode acontecer.
Outra presença constante na vida das irmãs é a de Lauren, a amiga de Val, que não sai de seu apartamento e vive atrás de um homem rico para se casar, atormentando a vida das irmãs sempre que algum problema aparece.
Holly chegou na vida de sua irmã para mudá-la por completo, enquanto a relação de ambas se coloca em prova com esta produção. E em uma de suas crises de identidade, Val pede demissão de seu estável emprego e resolve comprar uma confeitaria, onde passa a trabalhar com Lauren.
ELENCO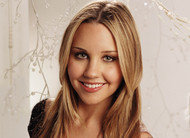 Amanda Bynes
(Holly Tyler)

Jennie Garth
(Valerie Tyler)

Wesley Jonathan
(Gary Thorpe)

Leslie Grossman
(Lauren)

Allison Munn
(Tina Haven)

Nick Zano
(Vince)

Michael McMillian
(Henry Gibson)

Simon Rex
(Jeff)
MÚSICA DE ABERTURA

"
What I Like About You
", de Lillix
Audio clip: Adobe Flash Player (version 9 or above) is required to play this audio clip. Download the latest version here. You also need to have JavaScript enabled in your browser.
Hey!
Unh unh unh
What I like about you
You really know how to dance
When you go up, down, jump around
Talk about true romance
Yeah...
Keep on whispering in my ear
Tell me all the things that I wanna hear
Cuz it's true
That's what I like about you
That's what I like about you
That's what I like about you
Hey!
NO BRASIL



* Aqui estão listadas as emissoras que já exibiram o seriado no Brasil, o que não significa que, atualmente, estes canais estejam transmitindo o programa. Para mais informações clique no canal desejado e consulte o guia de programação.
VÍDEO ABERTURA