SINOPSE
Uma mulher, múltiplas personalidades. Tara Gregson seria uma simples dona de casa e mãe de dois adolescentes se não fosse um pequeno detalhe: ela sofre de transtorno de identidade dissociativa.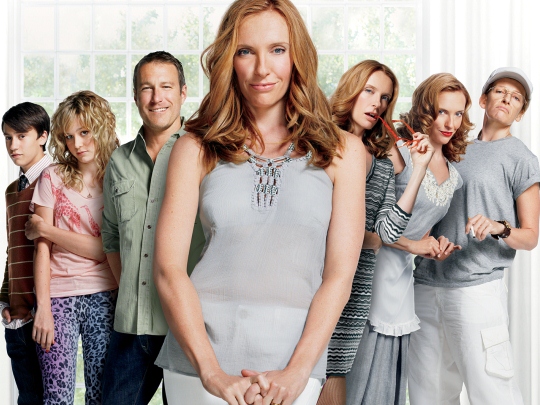 Quando Tara decide parar de tomar o medicamento para descobrir as reais causas de sua doença, suas outras personalidades emergem: a adolescente T, a dona de casa Alice e o veterano do Vietnã Buck.
Para ajudar a descobrir a origem das personalidades, Tara conta com o apoio do marido, o paciente Max; de sua filha um pouco perturbada, Kate; e do seu filho, o bondoso (e diferente) Marshall. A irmã de Tara, Charmaine, não é tão compreensiva e, muitas vezes, expressa suas dúvidas sobre as diferentes personalidades da irmã.
ELENCO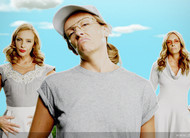 Toni Collette
(Tara Gregson)

John Corbett
(Max Gregson)

Rosemarie DeWitt
(Charmaine Craine)

Keir Gilchrist
(Marshall Gregson)

Brie Larson
(Kate Gregson)

Patton Oswalt
(Neil)

Michael J. Willett
(Lionel)
MÚSICA DE ABERTURA

"
United States of Tara Theme Song
", de The Polyphonic Spree
Audio clip: Adobe Flash Player (version 9 or above) is required to play this audio clip. Download the latest version here. You also need to have JavaScript enabled in your browser.
NO BRASIL

* Aqui estão listadas as emissoras que já exibiram o seriado no Brasil, o que não significa que, atualmente, estes canais estejam transmitindo o programa. Para mais informações clique no canal desejado e consulte o guia de programação.
VÍDEO ABERTURA