SINOPSE
"I'm With Her" é uma comédia romântica sobre o amor inesperado. A série mostra a história de um homem comum que conhece e começa a namorar uma mulher não tão comum assim. Na verdade, ela é uma famosa estrela do cinema.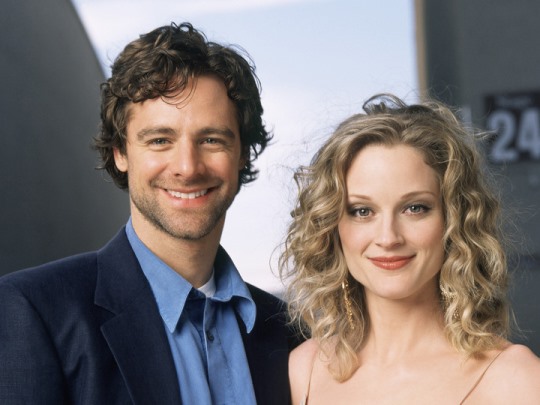 Patrick Owen é um homem sensato e um dedicado professor, que toma tranquilamente seu café da manhã quando é mordido pelo amor... literalmente. Os dentes afiados pertencem a Monroe, o pequeno cachorro da atriz Alexandra "Alex" Young. Quando ela tenta se desculpar, e quando Patrick a reconhece, ele fica impressionado, apavorado e encantado. Alex se interessa por Patrick, mas ele não está preparado para os inconvenientes desse pequeno flerte entre eles.
Seu anonimato e sua privacidade desaparecem com os flashs de dezenas de paparazzis. E ele fica preocupado ao ter que encarar sua classe após esse "incidente". Tudo isso faz com que ele questione se é possível encontrar o amor verdadeiro em uma pessoa famosa.
CURIOSIDADES

"I'm With Her" é baseada, vagamente, no relacionamento de Chris Henchy (criador da série) com sua esposa, a atriz Brooke Shields.
ELENCO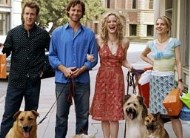 Teri Polo
(Alexandra "Alex" Young)

David Sutcliffe
(Patrick Owen)

Danny Comden
(Stevie Johannson)

Rhea Seehorn
(Cheri Young)