SINOPSE
Eric Camden é pastor da igreja local, casado com Annie Camden, uma dedicada dona de casa. Ambos são os pais de 7 filhos: Matt, Mary, Lucy, Simon, Ruthie e os gêmeos Sam e David.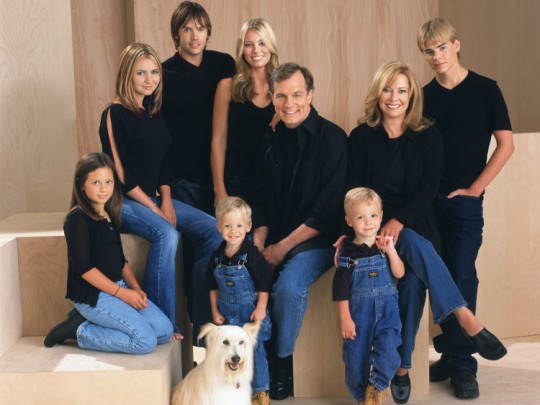 A série prega os bons costumes, as decisões corretas e a solidariedade ao próximo. A família sempre busca ajudar os outros, seja com uma palavra amiga ou, até mesmo, oferecendo um espaço em sua casa para abrigar alguém necessitado. "7th Heaven" ficou conhecida por abordar temas polêmicos e como resolvê-los de maneira cristã e correta.
CURIOSIDADES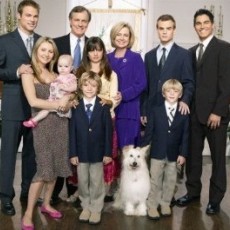 "7th Heaven" foi eleita a série drama favorita do
Teen Choice Awards
2002 e 2003, e na 7ª temporada ultrapassou a marca dos 150 episódios. A série foi a líder de audiência da WB americana e, com 11 temporadas, tornou-se a série sobre drama familiar mais longa da TV, ultrapassando "Little House on The Prairie" (Os Pioneiros, nove temporadas) e "The Waltons" (Os Waltons, nove temporadas).

Barry Watson escreveu o roteiro de Peer Pressure, 8º episódio da 7ª temporada da série. Ele também dirigiu o episódio Brother Love, 16º capítulo da 9ª temporada.

Na 7ª temporada, a criadora Brenda Hampton introduziu o personagem Chandler Hampton, pastor associado ao Reverendo Eric Camden. O personagem tem o mesmo sobrenome da criadora, a pedido da mesma.

Stephen Collins, Catherine Hicks e Beverley Mitchell são os únicos que participaram de todos os episódios de "7th Heaven".

A cadela Happy, que esteve presente durante toda a série, foi resgatada de um dono abusivo. Mesmo após o seu resgate, ela tinha medo de homens e, sempre no início de uma nova temporada, os atores Stephen Collins, Barry Watson e outros homens adultos precisavam passar um tempo com Happy para que ela se acostumasse para que pudessem gravar as cenas juntos.

Durante a 4ª e 5ª temporada, a atriz Jessica Biel demonstrou infelicidade com sua personagem Mary. Para conseguir ser despedida, ela fez fotos eróticas para a revista "Gear Magazine", buscando provocar os produtores, que a liberaram do contrato. Mais tarde, a atriz revelou que se arrependeu de sua atitude e de ter saído do programa.
ELENCO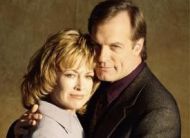 Stephen Collins
(Reverendo Eric Camden)

Catherine Hicks
(Annie Camden)

Beverley Mitchell
(Lucy Camden-Kinkirk)

MacKenzie Rosman
(Ruthie Camden)

David Gallagher
(Simon Camden)

Barry Watson
(Matt Camden)

Nikolas Brino
(David Camden)

Lorenzo Brino
(Sam Camden)

Jessica Biel
(Mary Camden-Rivera)

George Stults
(Kevin Kinkirk)

Jeremy London
(Chandler Hampton)

Tyler Hoechlin
(Martin Brewer)

Rachel Blanchard
(Roxanne Ricahrdson)

Ashlee Simpson
(Cecilia Smith)

Happy
(Happy)
MÚSICA DE ABERTURA

"
7th Heaven
", de Steve Plunkett
Audio clip: Adobe Flash Player (version 9 or above) is required to play this audio clip. Download the latest version here. You also need to have JavaScript enabled in your browser.
7th Heaven
When I see their happy faces
Smiling back at me
7th heaven
I know there's no greater feeling than the love of family
Where can you go
When The world don't treat you right?
The answer is home
That's the one place that you'll find
7th heaven
Huuum
7th Heaven
7th heaven
NO BRASIL




* Aqui estão listadas as emissoras que já exibiram o seriado no Brasil, o que não significa que, atualmente, estes canais estejam transmitindo o programa. Para mais informações clique no canal desejado e consulte o guia de programação.
VÍDEO ABERTURA