SINOPSE
Tony Micelli é um viúvo ex-jogador de beisebol que se muda com a filha Samantha do Brooklyn para Connecticut. Lá, Tony arruma um emprego como empregado doméstico na casa de Angela Bower, uma importante publicitária divorciada que vive com o filho Jonathan.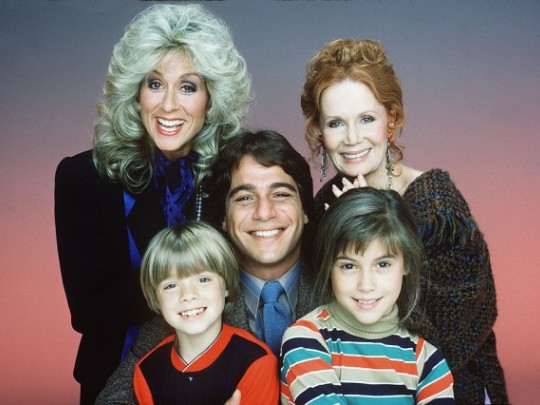 O trabalho de Angela toma boa parte de seu tempo, o que a leva a ter problemas para participar mais efetivamente da vida do filho, que está crescendo sem a presença do pai. Quem ajuda a cuidar do menino é sua mãe, Mona Robinson, uma mulher determinada, de mente aberta e sexualmente ativa, que busca a companhia de homens de qualquer idade ou origem.
ELENCO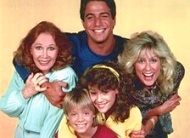 Tony Danza
(Tony Micelli)

Judith Light
(Angela Bower)

Alyssa Milano
(Samantha Micelli)

Danny Pintauro
(Jonathan Bower)

Katherine Helmond
(Mona Robinson)
MÚSICA DE ABERTURA

"
Brand New Life
", de Larry Weiss
Audio clip: Adobe Flash Player (version 9 or above) is required to play this audio clip. Download the latest version here. You also need to have JavaScript enabled in your browser.
There's a time for love and a time for living
You take a chance and face the wind
An open road and a road that's hidden
A brand new life around the bend
There were times when I lost a dream or two
Found the trail, and at the end was you
There's a path you take and a path untaken
The choice is up to you my friend
Nights are long but you might awaken
To a brand new life
Brand new life
Brand new life around the bend
NO BRASIL

* Aqui estão listadas as emissoras que já exibiram o seriado no Brasil, o que não significa que, atualmente, estes canais estejam transmitindo o programa. Para mais informações clique no canal desejado e consulte o guia de programação.
VÍDEO ABERTURA