SINOPSE
"Weeds" é uma série ousada, brutalmente honesta e com um olhar relevante sobre as drogas e a vida familiar, expondo os segredos mais sórdidos que se escondem dentro das casas dos subúrbios americanos.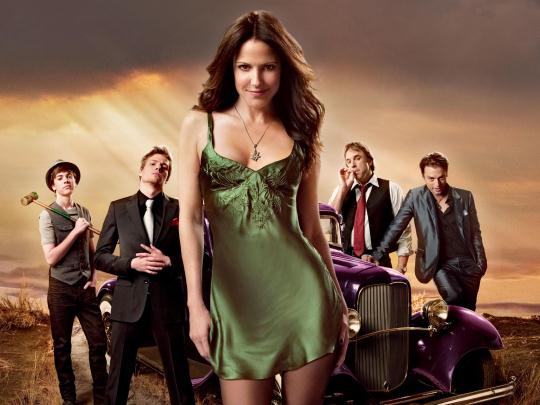 A série examina a vida familiar no subúrbio de Agrestic, na Califórnia, onde Nancy Botwin, que ficou viúva recentemente, enfrenta dificuldades financeiras enquanto tenta criar seus dois filhos.
Para ajudar no orçamento, Nancy decide começar a vender maconha. Enquanto os negócios de Nancy continuam a crescer, ela tenta manter seu segredo longe de seus vizinhos. Para isso, ela conta com a ajuda de seus amigos, e juntos eles enfrentam os altos e baixos da vida — porque até mesmo no paraíso, ninguém é perfeito.
CURIOSIDADES

A música de abertura da série, "Little Boxes", já foi interpretada por vários cantores e grupos musicais, entre eles: The Submarines, Rise Against, Linkin Park, Regina Spektor, The Decemberists, Engelbert Humperdinck, Elvis Costello, Jenny Lewis and Johnathan Rice, Tim DeLaughter, Mark Gunnery of Riot Folk, Randy Newman, Billy Bob Thornton, The Shins, Death Cab for Cutie, Mates Of State, Persephone's Bees, Man Man, Joan Baez, Ozomatli, Rob Thomas, The Individuals, Kinky, entre outros.
ELENCO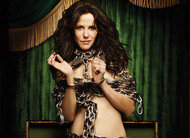 Mary-Louise Parker
(Nancy Botwin)

Elizabeth Perkins
(Celia Hodes)

Tonye Patano
(Heylia James)

Romany Malco
(Conrad Shepard)

Justin Kirk
(Andy Botwin)

Hunter Parrish
(Silas Botwin)

Alexander Gould
(Shane Botwin)

Kevin Nealon
(Doug Wilson)

Andy Milder
(Dean Hodes)

Allie Grant
(Isabelle Hodes)

Indigo
(Vaneeta)

Renee Victor
(Lupita)
MÚSICA DE ABERTURA

"
Little Boxes
"
Audio clip: Adobe Flash Player (version 9 or above) is required to play this audio clip. Download the latest version here. You also need to have JavaScript enabled in your browser.
NO BRASIL


* Aqui estão listadas as emissoras que já exibiram o seriado no Brasil, o que não significa que, atualmente, estes canais estejam transmitindo o programa. Para mais informações clique no canal desejado e consulte o guia de programação.
VÍDEO ABERTURA