A Warner Channel preparou novidades para os assinantes. Em fevereiro, a emissora traz três novas séries para sua grade de programação, começando pela tão aguardada "Man With a Plan", com Matt LeBlanc ("Friends", "Episodes") no papel principal.

Na série, LeBlanc interpreta Adam Burns, um construtor que descobre que cuidar dos filhos é mais difícil do que parece, após trocar de lugar com a esposa, ficando em casa enquanto ela retoma o seu trabalho como técnica de um laboratório. Quando ele começa a passar mais tempo com seus filhos e assume as tarefas domésticas, ele percebe que a tarefa de pai e dono de casa é realmente trabalhosa e mais complexa do que imaginava.
A atração, que ainda está em seu primeiro ano, ganhou uma temporada completa, com 22 episódios e vem angariando uma audiência fiel em torno de 6,6 milhões de telespectadores por episódio. No Brasil, a Warner estreia "O Chefe da Casa" (nome adaptado pela emissora) no dia 05 de fevereiro, às 13h.
A segunda estreia aguardada do canal é "Kevin Can Wait", sitcom que marca o retorno de Kevin James ("The King of Queens") ao mundo dos seriados de TV.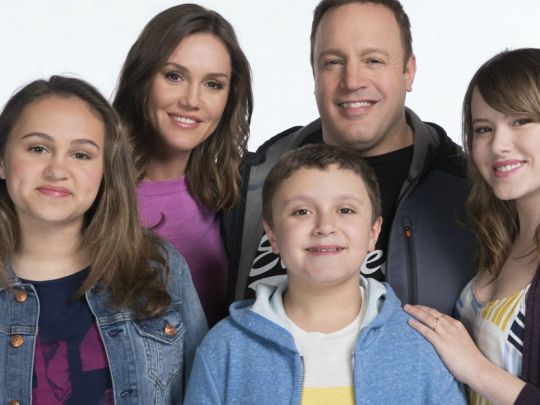 A série conta a história de Kevin Gable (James), um policial recentemente aposentado, ansioso para passar mais tempo, com calma e sem preocupação, com sua esposa e três filhos, mas que descobre que irá enfrentar desafios mais difíceis em casa do que nas ruas.
Kevin rapidamente descobre tudo que sua esposa, Donna (Erinn Hayes, "Worst Week"), tinha evitado que lhe distraísse enquanto trabalhava para a comunidade: sua filha mais velha, Kendra (Taylor Spreitler, "Melissa & Joey"), está prestes a largar a faculdade para sustentar o noivo, Chale (Ryan Cartwright, "Alphas"), um programador que jura que está prestes a finalizar o próximo aplicativo revolucionário para celulares.
Em sua primeira temporada, "Kevin Pode Esperar" (nome adaptado pela Warner Channel) tem conseguido uma média de 8,2 milhões de telespectadores por episódio e também já garantiu a encomenda de 22 capítulos. Na Warner, a série estreia no dia 05 de fevereiro, a partir das 13h30.
Por fim, a Warner Channel estreia o drama teen "Riverdale", baseado nos personagens da Archie Comics e produzido pela Berlanti Productions (a mesma de "The Flash", "SuperGirl" e "Arrow").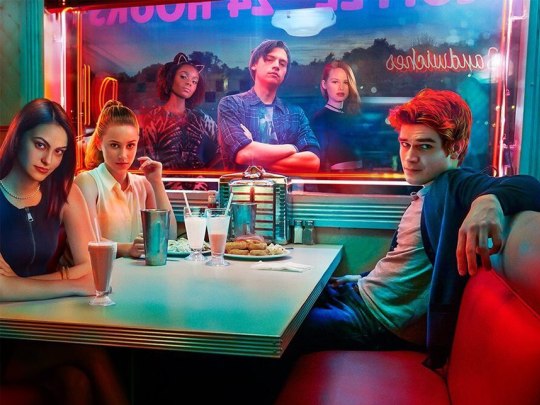 Conforme um novo ano escolar se inicia, a cidade de Riverdale lamenta a morte recente e trágica de um adolescente chamado Jason Blossom (Trevor Stines). Archie (K.J. Apa), Betty (Lili Reinhart, "Surviving Jack"), Veronica (Camila Mendes) e seus amigos exploram o surrealismo da vida na pequena cidade. Nada é como antes. Riverdale pode até parecer uma cidade pacata, mas o perigo se esconde nas sombras.
"Riverdale" estreia nesta quinta-feira, dia 26 de janeiro, nos Estados Unidos, então ainda é cedo para avaliar se a atração terá bons resultados de audiência. Na Warner, a série chega no dia 13 de fevereiro, às 21h40.

Receba nossas publicações por e-mail:

DEIXE SEU COMENTÁRIO (VIA FACEBOOK)
Não tem Facebook? Use o formulário abaixo:
Quer ter sua foto ao lado do comentário? Cadastre-se no Gravatar!
ATENÇÃO:
Toda e qualquer mensagem publicada através do sistema de comentários não reflete a opinião deste site ou de seus autores. As opiniões enviadas através deste sistema são de exclusiva e integral responsabilidade dos visitantes que dele fizerem uso.