Ao que tudo indica, o panorama da TV paga no Brasil está, finalmente, mudando. E um indício desta mudança são as novidades que chegam na Warner Channel.
A primeira delas, que chega no dia 30 de setembro, às 22h30, é "Hostages". Produzida por Jerry Bruckheimer (o gênio por trás da franquia "C.S.I."), a série é uma versão de uma produção israelense, cuja história gira em torno de Ellen Sanders, uma médica vítima de uma conspiração política.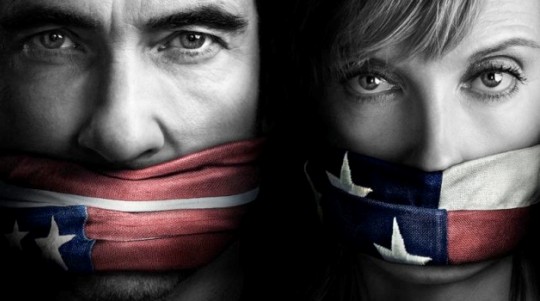 Ellen (Tony Collette, "United States of Tara") é uma famosa médica que, às vésperas de uma delicada intervenção cirúrgica no presidente americano, vê seus filhos e marido como reféns de um grupo terrorista liderado pelo agente do FBI Duncan Carlisle (Dylan McDermott, "American Horror Story"). Eles exigem que ela mate o chefe de Estado durante a cirurgia se não quiser assistir à morte de sua família.
Agora ela precisa encontrar uma forma de salvar o marido Brian (Tate Donovan, "Deception") e os filhos Morgan (Quinn Shephard) e Jake (Mateus Ward). Enquanto acompanha o desenrolar da situação, o público vive o dilema de Ellen, descobre as razões dos sequestradores, mas, sobretudo, percebe que a fronteira entre certo e errado pode se confundir e que as aparências definitivamente enganam.
A segunda novidade, que estreia no dia 08 de outubro, a partir das 20h30, é "Mom". A sitcom narra a vida de Christy (Anna Faris), uma garçonete, mãe solteira de dois filhos adolescentes Roscoe (Blake Garrett Rosenthal) e Violet (Sadie Calvano). Ex-alcóolatra e com uma relação complicada com sua mãe, Christy decide mudar de vida e reorganizar as coisas.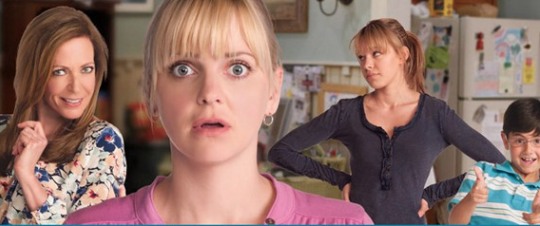 Sóbria há quatro meses, ela enfrenta seu maior desafio: sua mãe Bonnie (Allison Janney, "Mr. Sunshine"), que não é um exemplo de mãe perfeita, resolve ir morar com ela. Christy trabalha em um restaurante chique e se envolve com Gabriel (Nathan Corddry, "Harry's Law"), seu chefe casado.
E a última estreia fica por conta de "Super Fun Night", que chega no dia 14 de outubro, às 20h. A atração conta a história de três amigas nerds solteiras que têm passado as noites de sexta-feira procurando algum tipo de diversão, isso até que uma delas decide elevar o nível dessas festas.
O seriado tem como protagonistas Kimmie (Rebel Wilson), Helen-Alice (Liza Lapira, "Don't Trust The B---- in Apartment 23") e Marika (Lauren Ash), três mulheres que há treze anos buscam formas diferentes de se divertir todas as sextas à noite. Kimmie é uma advogada recém promovida que agora trabalha para sua inspiração e a mulher que ela mais admira: Felicity Vanderstone (Kelen Coleman).
Sua chefe lhe aconselha a investir na vida social para poder criar uma rede de contatos dentro de sua área de trabalho. Assim, quando o advogado britânico Richard Lovell (Kevin Bishop) a convida para uma festa, Kimmie e suas amigas embarcam em mais uma noitada.
O diferencial destas três séries é que elas não estrearam nos Estados Unidos, ainda. "Hostages" estreia no dia 23 de setembro e chega no Brasil apenas uma semana depois; "Mom" também tem estreia prevista para 23/09 e chega na Warner com somente 15 dias de atraso; e "Super Fun Night", chega com somente 12 dias de diferença em relação à estreia oficial, nos EUA, no dia 02 de outubro.

Receba nossas publicações por e-mail:

DEIXE SEU COMENTÁRIO (VIA FACEBOOK)
Não tem Facebook? Use o formulário abaixo:
Quer ter sua foto ao lado do comentário? Cadastre-se no Gravatar!
ATENÇÃO:
Toda e qualquer mensagem publicada através do sistema de comentários não reflete a opinião deste site ou de seus autores. As opiniões enviadas através deste sistema são de exclusiva e integral responsabilidade dos visitantes que dele fizerem uso.