SINOPSE
Em Neptune, uma bela comunidade à beira da praia, os ricos e poderosos ditam as regras. Eles dominam a cidade e a escola local, e tentam desesperadamente manter seus segredos escondidos. Mas para o azar deles, há Veronica Mars, uma inteligente e destemida adolescente de 17 anos, aprendiz de investigadora particular, que se dedica à solucionar os maiores mistérios da cidade.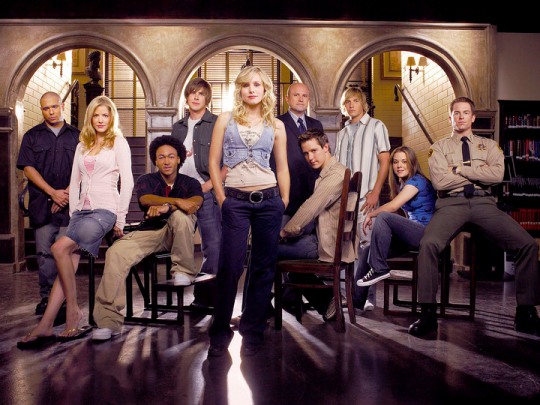 Veronica era uma das garotas mais populares da escola, até sua melhor amiga Lilly ser assassinada e seu pai, o xerife Keith, ter perdido o emprego após acusar o rico pai de Lilly de ser o principal suspeito. Após o bilionário ser exonerado, o escândalo custou o emprego de Keith, sua casa e sua mulher, e Veronica foi abandonada por seus amigos, incluindo seu namorado, Duncan Kane, o irmão de Lilly.
Durante o dia, Veronica continua lidando com a rotina na escola como qualquer outra garota normal. Com a ajuda de um novo colega, o aluno novato Wallace Fennel, ela bravamente enfrenta suas aulas e seus ex-amigos, como Duncan e seu camarada Logan Echolls, além de outros garotos mais problemáticos, incluindo Eli "Weevil" Navarro e sua gangue de motociclistas.
À noite, Veronica ajuda seu pai em sua nova firma de investigação particular, fazendo espionagens para seus clientes numa tentativa de descobrir os maiores segredos dessa litorânea cidade da Califórnia, enquanto estuda matemática e procura por pistas que possam limpar o nome de seu pai.
CURIOSIDADES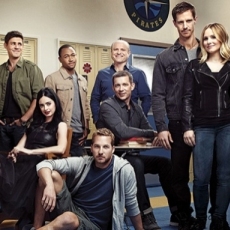 Kristen Bell, a atriz que interpreta Veronica Mars, cantou o tema de abertura da série "Fame", no
57th Emmy Awards
, em 2005, em um quadro chamado "Emmy Idol".
Audio clip: Adobe Flash Player (version 9 or above) is required to play this audio clip. Download the latest version here. You also need to have JavaScript enabled in your browser.

Em 2014 foi lançado o filme "Veronica Mars", que contou com a colaboração financeira dos fãs da série. Rob Thomas, o criador do programa, lançou uma campanha na internet para arrecadar dinheiro para iniciar o projeto e, logo na primeira semana, ele conseguiu angariar mais de dois milhões de dólares, o que possibilitou a concretização do longa-metragem.
ELENCO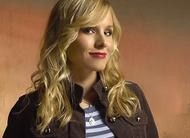 Kristen Bell
(Veronica Mars)

Percy Daggs III
(Wallace Fennel)

Jason Dohring
(Logan Echolls)

Francis Capra
(Eli "Weevil" Navarro)

Enrico Colantoni
(Keith Mars)

Ryan Hansen
(Dick Casablancas)

Teddy Dunn
(Duncan Kane)

Michael Muhney
(Xerife Don Lamb)

Tina Majorino
(Cindy "Mac" Mackenzie)

Brandon Hillock
(Jerry Sacks)

Kyle Gallner
(Cassidy "Beaver" Casablancas)
MÚSICA DE ABERTURA

"
We Used To Be Friends
", de The Dandy Warhols
Audio clip: Adobe Flash Player (version 9 or above) is required to play this audio clip. Download the latest version here. You also need to have JavaScript enabled in your browser.
A long time ago
We used to be friends
But I haven't thought of you lately at all
Come on now sugar
Bring it on, bring it on yeah
Just remember me when...
We used to be friends
A long time ago
We used to be friends
NO BRASIL


* Aqui estão listadas as emissoras que já exibiram o seriado no Brasil, o que não significa que, atualmente, estes canais estejam transmitindo o programa. Para mais informações clique no canal desejado e consulte o guia de programação.
VÍDEO ABERTURA