SINOPSE
Sarah Reeves passa anos sem as respostas para as perguntas sobre sua adoção. Ela decide descobrir mais sobre o seu misterioso passado. Na chegada em Nova York, Sarah terá que desistir de tudo o que ela sabe e ama, inclusive de seu namorado Bailey Salinger.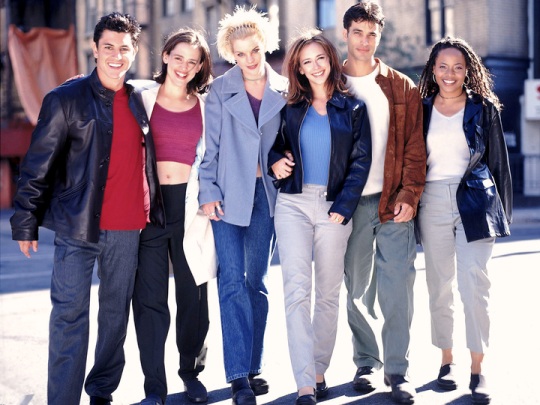 Mas desesperada para descobrir a verdade, ela decide deixar a sua vida confortável em São Francisco para encontrar seu pai — e se encontrar também.
Procurando o antigo apartamento de sua mãe, Sarah encontra alguns moradores do prédio. Ela conhece Cecilia, uma síndica que adora festas e apresenta a vida noturna da cidade para Sarah; J.B., um bonito artista que rouba pequenas coisas para manter sua vida romântica; Romy, uma atriz eternamente otimista e que tem a capacidade de prever o futuro; e Spence, um homem arrogante, mas sempre precisando de Sarah.
Lentamente, Sarah busca pistas, soluciona mistérios e encontra pessoas que conheceram sua mãe. Quando coisas mágicas começam a acontecer, como uma tempestade de neve em setembro, Sarah começa a acreditar que essa cidade é o seu destino. Atraída para este grupo variado de jovem Nova Iorquinos, todos sozinhos e procurando sua própria verdade, Sarah está para descobrir sua nova família — e sua nova identidade.
ELENCO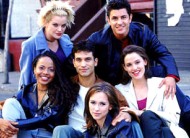 Jennifer Love Hewitt
(Sarah Reeves Merrin)

Jennifer Garner
(Romy Sullivan)

Pauley Perrette
(Cecilia Wiznarski)

Gina Ravera
(Jocelyn "Joss" House)

Johnathon Schaech
(John Maguire)

Diego Serrano
(Jesse "J.B." Bayron)

Patrick Fabian
(Spencer Halloway)
MÚSICA DE ABERTURA

"
I've Just Seen a Face
", de BoDeans
Audio clip: Adobe Flash Player (version 9 or above) is required to play this audio clip. Download the latest version here. You also need to have JavaScript enabled in your browser.
I just seen a face I can't forget
The time or place where we just met
She's just the girl for me
And I want all the world to see that we've met
Falling, yes, I'm falling, she keeps calling me back again
Falling, yes, I'm falling, she keeps calling me back again
NO BRASIL


* Aqui estão listadas as emissoras que já exibiram o seriado no Brasil, o que não significa que, atualmente, estes canais estejam transmitindo o programa. Para mais informações clique no canal desejado e consulte o guia de programação.
VÍDEO ABERTURA
ORIGEM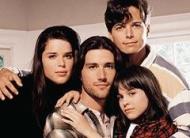 "
Party of Five
"
Quando um motorista embriagado é o responsável pelo acidente de carro que matou os pais da família Salinger, os cinco irmãos que ficam órfãos precisam se unir para garantir a sobrevivência e dar continuidade aos negócios da família...

Leia mais