SINOPSE
Conheça o o dia a dia de The Tick, o misterioso herói azul. Ele patrulha a cidade "The City", ao lado do frustrado e bem comportado Arthur, um contador que abandonou seu trabalho para unir-se a Tick como The Moth.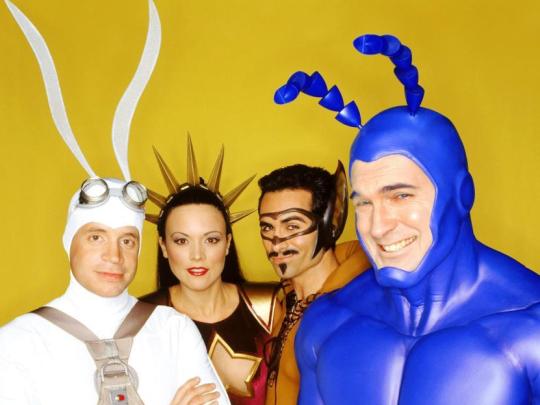 Mas a vida em "The City" não é tão normal como nas outras histórias de heróis, já que os protagonistas convivem e competem com muitos outros heróis para salvar os inocentes da cidade.
"The Tick" conta ainda com mais dois heróis: o atrapalhado Batmanuel e a decidida Capitã Liberty. Os quatro, juntos, se aventurarão pelas noites e pelos becos de "The City".
ELENCO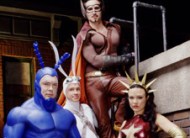 Patrick Warburton
(The Tick)

David Burke
(Arthur/The Moth)

Liz Vassey
(Capitã Liberty)

Nestor Carbonell
(Batmanuel)
MÚSICA DE ABERTURA

"
The Tick Theme Song
", narrada por Patrick Warburton
Audio clip: Adobe Flash Player (version 9 or above) is required to play this audio clip. Download the latest version here. You also need to have JavaScript enabled in your browser.