SINOPSE
Essa comédia mostra a vida de Doug e Carrie Heffernan, um casal de trabalhadores do Queens, Nova York, que dividem sua casa com o excêntrico pai dela.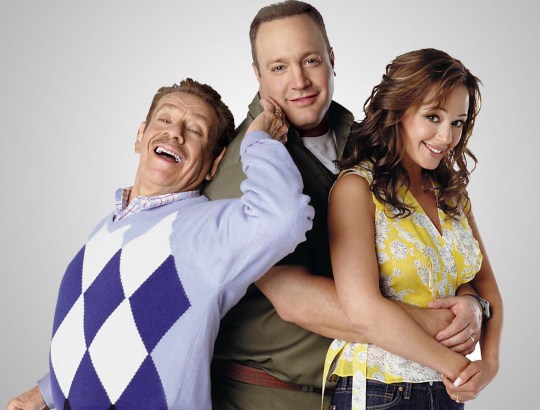 Após um longo dia de trabalho como entregador da PBS, Doug escapa para sua casa para encontrar um pouco de paz e silêncio, mas sempre é interrompido pelo seu sogro Arthur - para quem Doug e Carrie contrataram Holly, uma "babá de cachorros", para passear e cuidar dele.
Os únicos refúgios de Doug são os poucos momentos que ele fica sozinho com Carrie e na companhia de seus amigos Deacon e Spence e seu primo Danny. Quando os três se juntam, geralmente não é somente para conversar, mas inclui também viagens para jogar em Las Vegas ou então criar planos para agradar Carrie para que Doug tenha "permissão" para sair com eles.
CURIOSIDADES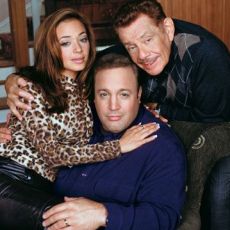 Leah Remini participou da série "The George Lopez Show" interpretando Carrie Heffernan.

Interpretando Doug Heffernan, Kevin James já participou de "Everybody Loves Raymond", "Becker" e "Cosby".

Gary Valentine, o ator que interpreta Danny, o primo de Doug, é irmão de Kevin James na vida real.

Kevin James é casado com Steffiana De La Cruz, atriz que já apareceu na série em quatro episódios, interpretando quatro personagens diferentes, durante os nove anos do programa.

Já a atriz Leah Remini é casada com o ator Angelo Pagan, que participou da série seis vezes, interpretando cinco personagens diferentes, ao longo das nove temporadas da atração.

Durante os testes para a escolha dos atores que interpretariam os personagens, a atriz Megan Mullally quase ficou com o papel de Carrie. Ela mudou de ideia para aceitar o papel da personagem Karen Walker, de "Will & Grace".

Kevin James e Leah Remini são os únicos atores que participaram de todos os episódios das nove temporadas da série.

No seriado, os nomes dos pais de Doug são Janet e Joe. Na vida real, os nomes dos pais do ator Kevin James também são Janet e Joe.

Carrie tem uma irmã chamada Sara, que desaparece no fim da primeira temporada e nunca mais é mencionada durante todo o programa.

Doug e Carrie têm várias fotos de crianças em sua geladeira, mas não têm ideia de quem são elas.
ELENCO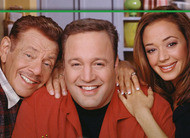 Kevin James
(Douglas "Doug" Steven Heffernan)

Leah Remini
(Carrie Heffernan)

Jerry Stiller
(Arthur Eugene Spooner)

Victor Williams
(Deacon John Palmer)

Patton Oswalt
(Spencer "Spence" Olchin)

Gary Valentine
(Danny Heffernan)

Nicole Sullivan
(Holly Shumpert)
MÚSICA DE ABERTURA

"
Baby All My Life I Will Be Driving Home To You
", de Billy Vera
Audio clip: Adobe Flash Player (version 9 or above) is required to play this audio clip. Download the latest version here. You also need to have JavaScript enabled in your browser.
NO BRASIL


* Aqui estão listadas as emissoras que já exibiram o seriado no Brasil, o que não significa que, atualmente, estes canais estejam transmitindo o programa. Para mais informações clique no canal desejado e consulte o guia de programação.
VÍDEO ABERTURA