SINOPSE
O que pode se esperar de uma série que retrata a rotina de um adolescente negro, chamado Will Smith, de origem muito pobre, nascido e criado nas ruas e quadras de basquete da Filadélfia?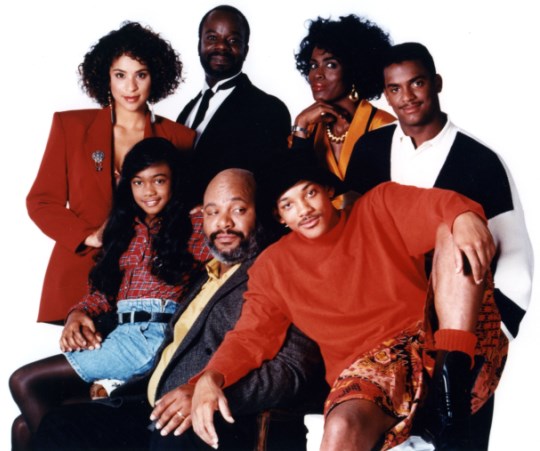 Após uma briga com alguns garotos da rua, a mãe de Will, com medo do futuro do filho, resolve enviá-lo para a casa do seu cunhado, Philip Banks, um juiz muito bem sucedido, que mora na elegante e luxuosa Bel-Air, em Los Angeles, para que o filho possa ter uma educação melhor. No início, Will não se dá muito bem, pois sendo um garoto humilde, não comporta-se de maneira adequada, além de mostrar-se desinteressado pelos estudos e, ainda, arrumar várias atrapalhadas para a família de seus tios e primos na sofisticada casa.
Mas com o tempo e com seu jeito relaxado e tranqüilo, Will conquista desde o comilão tio Phil, o tonto do primo Carlton, a consumista e fútil prima Hilary, Ashley a complexada adolescente e até o formal mordomo Geoffrey.
CURIOSIDADES

Will Smith, o protagonista, conheceu sua esposa, Jada Pinkett Smith, no set de gravação da série. Na época, a atriz fez o teste para interpretar a namorada de Will, porém, não conseguiu o papel.

A atriz Janet Hubert-Whitten interpretou Vivian Banks, a tia de Will, durante as três primeiras temporadas. A atriz saiu da série por desavenças com Will Smith e, na 5ª e na 6ª temporadas a personagem foi interpretada por Daphne Maxwell Reid.

ELENCO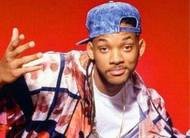 Will Smith
(William "Will" Smith)

James Avery
(Philip Banks)

Alfonso Ribeiro
(Carlton Banks)

Tatyana M. Ali
(Ashley Banks)

Karyn Parsons
(Hilary Banks)

Joseph Marcell
(Geoffrey, o mordomo)

Daphne Reid
(Vivian Banks)

Ross Bagley
(Nicholas "Nicky" Banks)

Jeffrey A. Townes
(Jazz)

Vernee Watson-Johnson
(Viola "Vy" Smith)

Virginia Capers
(Avó Hattie Banks)

Janet Hubert
(Vivian Banks)
MÚSICA DE ABERTURA

"
The Fresh Prince Of Bel-Air
", de Will Smith e Quincy Jones
Audio clip: Adobe Flash Player (version 9 or above) is required to play this audio clip. Download the latest version here. You also need to have JavaScript enabled in your browser.
Now this is a story all about how
My life got flipped, turned upside down
And I'd like to take a minute just sit right there
I'll tell you how I became the prince
of a town called Bel-Air
In west Philadelphia born and raised
On the playground is where I spent most of my days
Chillin' out, maxin', relaxin', all cool
And all shootin' some b-ball outside of the school
When a couple of guys who were up in no good
Started makin' trouble in my neighborhood
I got in one little fight and my mom got scared
And said: "You're movin' with your auntie and uncle in Bel-Air"
I whistled for a cab and when it came near
The license plate said fresh and had a dice in the mirror
If anything I could say that this cab was rare
But I thought, "Now, forget it. Yo home to Bel-Air!"
I pulled up to the house about 7 or 8
And I yelled to the cab yo home smell you later
Looked at my kingdom I was finally there
To sit on my throne as the prince of Bel-Air.
NO BRASIL



* Aqui estão listadas as emissoras que já exibiram o seriado no Brasil, o que não significa que, atualmente, estes canais estejam transmitindo o programa. Para mais informações clique no canal desejado e consulte o guia de programação.
VÍDEO ABERTURA