SINOPSE
Nos Estados Unidos, os restos mortais de 40.000 pessoas ainda precisam ser identificados. Quando a investigação da polícia chega a um beco sem saída, civis voluntários ao redor do país trabalham para dar um nome aos esquecidos.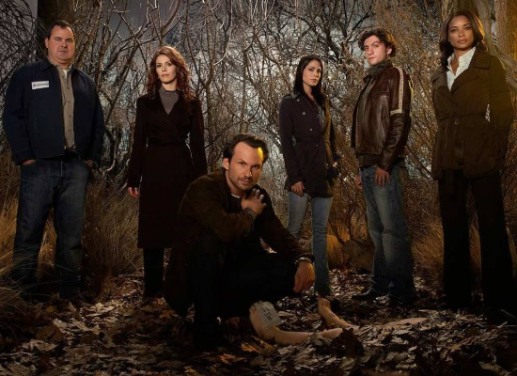 Uma equipe de amadores dedicados — a The Forgotten Network — trabalha em casos de assassinatos envolvendo vítimas não identificadas. Após a polícia desistir dos casos, este grupo, liderado por Alex Donovan, primeiro terá que solucionar o quebra-cabeça da identidade da vítima para só então ajudar a prender o assassino. Estes são cidadãos voluntários solucionando crimes extraordinários. A persistência e a compaixão deles pelos casos os colocam numa jornada pessoal e emotiva focada em devolver os nomes aos falecidos.
A The Forgotten Network se reúne em cafeterias e em salas de estar para discutir direções, pistas e dicas, com cada um de seus membros trazendo suas próprias motivações e habilidades, motivados por um grande senso de propósito. Donovan é um ex-detetive que deixa a polícia após o desaparecimento de sua jovem filha. Usando suas habilidades de investigação, ele pode ajudar a juntar as peças das histórias de cada vítima, refazendo seus passos e descobrindo o motivo para eles terem morrido ao descobrir como elas viviam. Trabalhando contra o relógio para dar um nome a cada vítima antes que elas sejam enterradas como indigentes, estes detetives amadores estão prestes a fornecer uma conclusão... e fazer justiça.
Também trabalhando como voluntários na The Forgotten Network estão Candace Butler, uma jovem mulher confiante e decidida que evita o tédio de seu trabalho mundano ao ajudar a identificar as vítimas; Lindsey Drake, uma professora de ciências resiliente que se voluntaria como forma de penitência por um crime cometido por seu marido; Walter Bailey, um funcionário de uma empresa de telefonia bem intencionado e entusiasta criminal cujo zelo algumas vezes complica as investigações; Tyler Davies, um médico das ruas que abandonou os estudos e um artista aspirante que foi ordenado pelo tribunal a se unir à equipe para cumprir seus trabalhos comunitários; e Grace Russell, uma detetive de homicídios talentosa da polícia de Chicago, que é a ex-protegida de Alex e agora é a sua principal ligação com a polícia.
E Maxine Denver é uma profissional bem sucedida e de Chicago que é forçada a deixar seu ceticismo em relação à The Forgotten Network quando a equipe investiga um caso muito próximo à ela.
ELENCO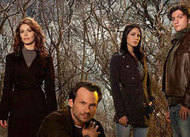 Christian Slater
(Alex Donovan)

Michelle Borth
(Candace Butler)

Anthony Carrigan
(Tyler Davies)

Bob Stephenson
(Walter Bailey)

Rochelle Aytes
(Grace Russell)

Heather Stephens
(Lindsey Drake)

Elisha Cuthbert
(Maxine Denver)
MÚSICA DE ABERTURA

Narração
Audio clip: Adobe Flash Player (version 9 or above) is required to play this audio clip. Download the latest version here. You also need to have JavaScript enabled in your browser.