SINOPSE
Cathy Jamison é uma professora de Mineápolis muito reservada e reprimida que, depois de receber a notícia de que tem câncer, decide dar uma reviravolta e mudar completamente seu modo de vida.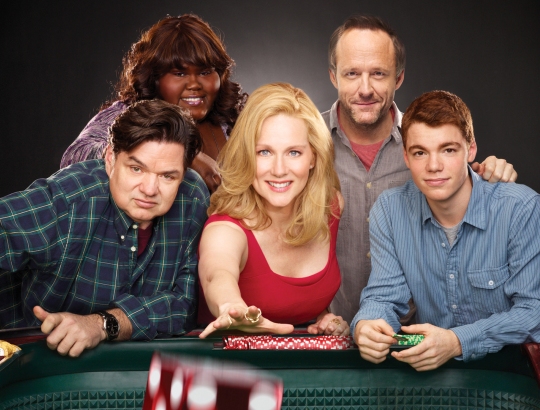 Sempre conservadora e bem estruturada, a perfeita esposa e mãe suburbana está cansada de ser assim. Cathy quer recuperar o tempo perdido e, pela primeira vez na vida, vai fazer tudo o que gosta e que a satisfaz. Quem disse que a sobremesa não pode vir antes do prato principal? O tempo é valioso e Cathy vai agarrar-se à vida com as duas mãos.
Paul é o ex-marido de Cathy, que ela mandou embora pois estava cansada de cuidar dele. Ela espera que, com isso, ele amadureça. Como ela mesma diz "é difícil não tratar você como criança se todas as vezes que lhe preparo um sanduíche, você me pede para tirar as cascas do pão". Paul não sabe que Cathy tem câncer e está determinado a voltar para a vida de casado e para o coração dela.
Adam é o filho mimado de Cathy e Paul. Ele faz a mãe de gato e sapato e, após a descoberta da doença, Cathy resolve tomar as rédeas e, literalmente, agarrar o filho pelo pescoço e avisar que ela será tão dura com ele que sua cabeça vai pirar.
Sean é o irmão de Cathy, um excêntrico sem-teto (por opção), extremamente franco que gosta de viver a vida do jeito dele: críticas (e desodorante) que se danem! Ele é o retrato da liberdade total. Nada de conflitos pessoais, apenas conforto e satisfação, o oposto de Cathy.
Além da família, Cathy tem uma vizinha mal-humorada, que como ela, sente-se abandonada e frustrada. Marlene começa a trabalhar ao lado de Cathy — apesar da grande diferença de idade — para enfrentar a vida de uma maneira mais fácil. Elas brigam muito, mas no fim, sempre acabam se entendendo.
Cathy ainda convive com Andrea, uma aluna acima do peso que é malvada e arrogante, porém, atraente para a vida da professora. Sua autoconfiança e espiritualidade a diferem dos demais alunos na sala de aula. Cathy encara a maneira exibicionista de Andrea como um desafio de ajudá-la e cuidar dela. Com isso, Cathy ajuda a si mesma.
Por fim, temos Todd, o atraente oncologista de Cathy. Ela se atrapalha toda a falar com ele sobre assuntos pessoais, mas a gentileza e humanidade de Todd a deixam bem à vontade. Será que o interesse por Cathy vai além de fato de ela ser sua primeira paciente com câncer?
ELENCO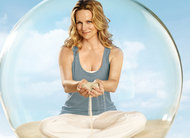 Laura Linney
(Cathy Jamison)

Oliver Platt
(Paul Jamison)

Gabriel Basso
(Adam Jamison)

John Benjamin Hickey
(Sean Tolkey)

Gabourey Sidibe
(Andrea Jackson)

Phyllis Somerville
(Marlene)

Reid Scott
(Dr. Todd Mauer)
MÚSICA DE ABERTURA

"
Game Called Life
", de Leftover Cuties
Audio clip: Adobe Flash Player (version 9 or above) is required to play this audio clip. Download the latest version here. You also need to have JavaScript enabled in your browser.
It's so hard to turn your life over
Step out of your comfort zone
Is this some kind of a joke?
Will someone wake me up soon?
And tell me this was just a game we play
Called life
NO BRASIL

* Aqui estão listadas as emissoras que já exibiram o seriado no Brasil, o que não significa que, atualmente, estes canais estejam transmitindo o programa. Para mais informações clique no canal desejado e consulte o guia de programação.
VÍDEO ABERTURA