SINOPSE
Raven Baxter poderia ser uma típica adolescente, se não fosse pela excepcional inteligência e sua estranha capacidade de prever o que vai acontecer nos próximos cinco segundos. Esse dom peculiar lhe causa mais problemas na vida de Raven do que poderíamos imaginar.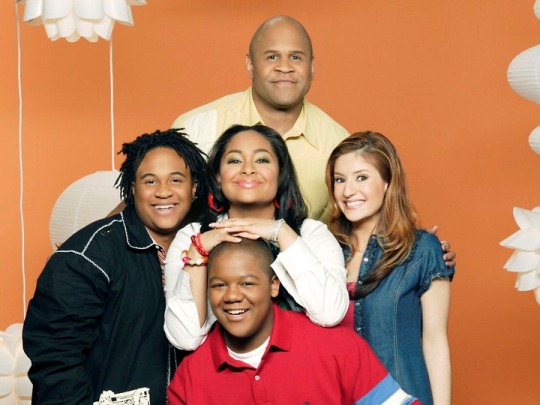 O inconveniente é que as visões que ela tem sobre o futuro próximo não vêm com todos os detalhes, e sua imaginação acaba preenchendo os esses pequenos buracos negros em suas premonições, causando, na maioria das vezes, consequências inacreditáveis. Só sua família e amigos sabem desse dom.
Eddie e Chelsea são seus melhores amigos e eles acompanham Raven nas suas aventuras mais cômicas e inesperadas.
ELENCO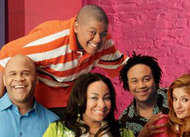 Raven-Symoné
(Raven Baxter)

Orlando Brown
(Eddie Thomas)

Kyle Massey
(Corey Baxter)

Anneliese van der Pol
(Chelsea Daniels)

Rondell Sheridan
(Victor Baxter)

T'Keyah Crystal Keymáh
(Tanya Baxter)
MÚSICA DE ABERTURA

"
That's So Raven Theme Song
", de Raven-Symone
Audio clip: Adobe Flash Player (version 9 or above) is required to play this audio clip. Download the latest version here. You also need to have JavaScript enabled in your browser.
Let's go
If you could gaze into the future
You might think life would be a breeze (life is a breeze)
Seeing trouble from a distance (yeah, go Rae)
But it's not that easy (oh, no)
Take it to the streets, girl
I try to save the situation
Then I end up misbehaving (oh, oh, oh)
Hey, now, say now
'Bout to put it down, yeah
Come on and ride with Rae now
You know the future looks great now (come on, come on)
And everything's gonna change now (alright, alright, here we go)
Let's rock
That's so Raven
It's the future I can see
That's so Raven
It's so mysterious to me
(I like that)
That's so Raven
It's the future I can see
That's so Raven
It's so mysterious to me
Yeah
Yeah, that's me
NO BRASIL


* Aqui estão listadas as emissoras que já exibiram o seriado no Brasil, o que não significa que, atualmente, estes canais estejam transmitindo o programa. Para mais informações clique no canal desejado e consulte o guia de programação.
SPIN-OFF

"
Raven's Home
"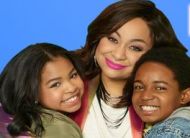 As inseparáveis e melhores amigas, Raven e Chelsea, agora adultas e, talvez, "maduras", são mães divorciadas, que tomam conta dos seus filhos em um apartamento em Chicago. Chelsea se divorcia de um homem rico que agora está preso e, por isso, vai junto com seu filho Levi morar com Raven, divorciada de Devon e agora mãe de gêmeos: Booker e Nia...

Leia mais