SINOPSE
Todos sabem que os anos 1980 foram marcados pela onda
new wave
, punks, o jeito de ser de Madonna e Michael Jackson, a reeleição do presidente americano Ronald Regan, o lançamento nos cinemas de "E.T.", a morte inesperada de John Lennon, o casamento de "conto de fadas" do príncipe Charles e da princesa Diana...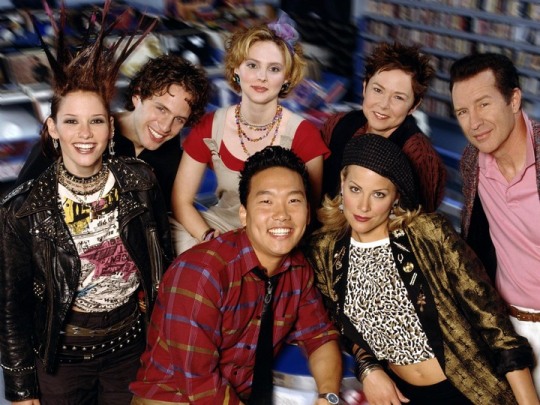 Na San Diego de 1984, vive um grupo de amigos de vinte e poucos anos. Corey é um aspirante a músico que vive cercado por seu pai, RT, um homem de negócios com quem ele vive se desentendendo; sua simpática irmã Katie; e seu melhor amigo Roger, que é fascinado em fitas de auto-ajuda.
As coisas se complicam para Corey quando Sophia, sua namorada, termina com ele e revela que é bissexual — e como se isso não bastasse, ela está apaixonada pela irmã dele.
Além disso, o sossego que ele tinha na Permanent Record, a loja de discos onde trabalha, acaba quando chega uma nova e louca funcionária — a punk e revolucionária Tuesday.
ELENCO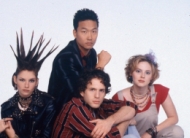 Glenn Howerton
(Corey)

Tinsley Grimes
(Katie)

Eddie Shin
(Roger)

Chyler Leigh
(Tuesday)

Brittany Daniel
(Sophia)

Geoff Pierson
(RT)

Margaret Smith
(Margaret)
MÚSICA DE ABERTURA

"
Eighties
", de Killing Joke
Audio clip: Adobe Flash Player (version 9 or above) is required to play this audio clip. Download the latest version here. You also need to have JavaScript enabled in your browser.
Eighties, I'm living in the eighties
Eighties, I have to push, I have to struggle
NO BRASIL

* Aqui estão listadas as emissoras que já exibiram o seriado no Brasil, o que não significa que, atualmente, estes canais estejam transmitindo o programa. Para mais informações clique no canal desejado e consulte o guia de programação.
VÍDEO ABERTURA