SINOPSE
Susan Kane é editora de uma revista feminina em São Francisco, que teve uma vida cercada de proteção.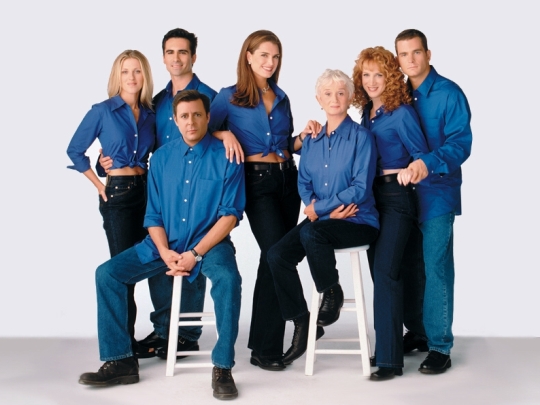 Ela abandona seu noivo, Kip Richmond, rico e superficial, e resolve mudar sua vida. Começa então a buscar sua independência e o sucesso profissional.
Primeiro, ela é promovida e passa a assinar uma coluna na revista sobre a vida de solteira. Enquanto tenta se reerguer, Susan ainda tem de driblar seu editor-chefe Jack Richmond, irmão de seu ex-noivo, que acredita que sua nova vida de solteira, financeiramente quebrada, vai torná-la mais interessante aos leitores.
CURIOSIDADES

O ator David Strickland, que vivia o personagem Todd Stities, cometeu suicídio no dia 22 de março de 1999, pouco antes de concluir a terceira temporada da série. O episódio final do 3º ano foi dedicado ao ator. No capítulo, Todd fica desaparecido e Susan gasta todo o seu dinheiro tentando encontrá-lo, procurando informações. Susan descobre uma série de boas ações que Todd fez pela vizinhança que ela nunca soube. Nesse mesmo episódio, os personagens falam das experiências com Todd e encerram com um clipe de imagens de Strickland, finalizando com a frase "
The Gods of Comedy looked down upon you and smiled
" (Os deuses da comédia olharam para você e sorriram).

Em muitos episódios da série, os personagens param para assistir o seriado "Seinfeld". Em sua exibição, na rede NBC, "Suddenly Susan" era transmitido entre as séries "Seinfeld" e "ER".
ELENCO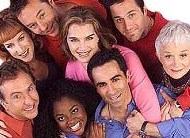 Brooke Shields
(Susan Keane)

Nestor Carbonell
(Luis Rivera)

Kathy Griffin
(Vicki Groener)

Barbara Barrie
(Helen "Vovó" Keane)

Judd Nelson
(Jack Richmond)

David Strickland
(Todd Stities)

Andrea Bendewald
(Maddy Piper)