SINOPSE
Sabrina Spellman seria uma típica adolescente americana, exceto que, aos 16 anos, ela descobre que é uma bruxa.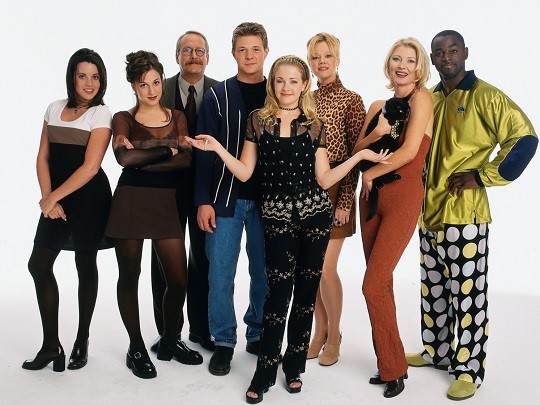 Suas tias Hilda e Zelda lhes dão conselhos sobre como usar seus poderes mágicos de maneira apropriada, mas, apesar de seu esforço, Sabrina sempre se mete em grandes trapalhadas por ainda não dominar os feitiços. Além de cuidar de Sabrina, as tias Hilda e Zelda devem ficar atentas ao gato falante Salem, que havia sido um feiticeiro que tinha tentado usar seus poderes para dominar o mundo e, por isso, foi transformado em animal.
Enquanto luta para parecer apenas uma garota "normal" no colégio e entre os amigos, Sabrina ainda precisa estudar para se formar na escola de feiticeiras. E tudo acontece em meio a muita confusão, pois nada mais perigoso do que uma bruxinha que ainda está aprendendo a usar os seus poderes.
CURIOSIDADES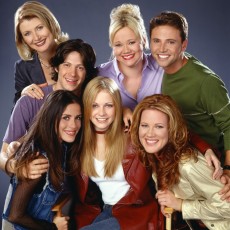 A série é inspirada nos quadrinhos de mesmo nome. Em 1999, foi lançada a animação "Sabrina, The Animated Series", com Emily Hart, a irmã de Melissa Joan Hart, dublando Sabrina. Melissa participou como a voz da tia Hilda. O desenho foi exibido no Brasil pelo SBT com o nome "A Bruxinha Sabrina" e teve 65 episódios produzidos.

Em 2003, outro desenho da franquia "Sabrina" foi lançado, dessa vez chamado de "Sabrina's Secret Life" (ou "Segredos da Bruxinha Sabrina"). A animação não teve a participação de Melissa Joan Hart e Sabrina foi dublada pela atriz Britt McKillip. O desenho teve duas temporadas e somente 28 capítulos produzidos.

Foram produzidos três filmes da personagem Sabrina. O primeiro deles, "Sabrina, Aprendiz de Feiticeira" foi lançado em 1996, cinco meses antes da estreia da série. O segundo foi "Sabrina Vai a Roma", de 1998 e o terceiro, "Sabrina Vai à Austrália", de 1999, todos com Melissa Joan Hart no papel da protagonista.
ELENCO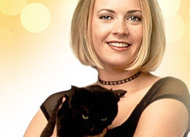 Melissa Joan Hart
(Sabrina Spellman)

Nick Bakay
(Salem Saberhagen)

Caroline Rhea
(Hilda Spellman)

Beth Broderick
(Zelda Spellman)

Nate Richert
(Harvey Kinkle)

Jenna Leigh Green
(Libby Chessler)

Martin Mull
(Diretor Willard Kraft)

Soleil Moon Frye
(Roxie King)
MÚSICA DE ABERTURA

"
Sabrina, The Teenage Witch Theme Song
"
Audio clip: Adobe Flash Player (version 9 or above) is required to play this audio clip. Download the latest version here. You also need to have JavaScript enabled in your browser.
Life's changing around me
And I'm gonna make it mine
I'm reaching out and living by my rules
Time's moving way too fast
I wanna make it last
'Cause I'm out on my own now
And I like the way it feels
NO BRASIL


* Aqui estão listadas as emissoras que já exibiram o seriado no Brasil, o que não significa que, atualmente, estes canais estejam transmitindo o programa. Para mais informações clique no canal desejado e consulte o guia de programação.
VÍDEO ABERTURA