Tudo é festa para Amy Poehler e a equipe de atores e profissionais por trás de "Parks and Recreation". A sitcom da NBC foi renovada de forma não oficial pelo presidente da emissora, Robert Greenblatt, que disse que a série terá uma sétima temporada.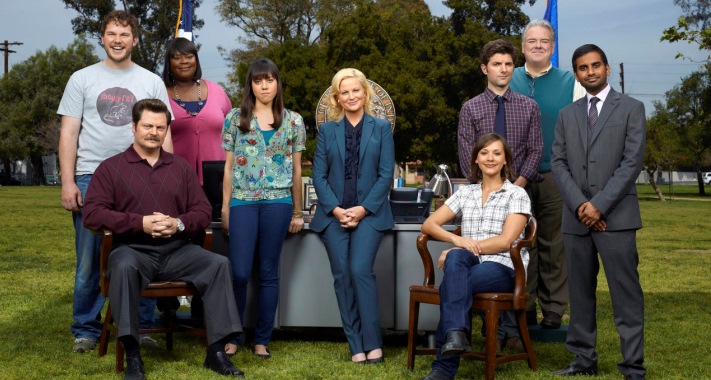 Registrando baixos índices de audiência, "PaR" angaria em torno de 3,05 milhões de telespectadores em seus episódios. Embora os números não sejam estimulantes, a sitcom já tem espaço garantido na TV para a temporada 2014/2015. Depois de um hiato de quase dois meses, o programa retornou, nos Estados Unidos, com episódios inéditos.
As renovações e cancelamentos oficiais dos canais americanos acontecem no mês de maio, em um evento chamado upfront, que revela o que fica e o que vai embora. No entanto, muitas emissoras adiantam os vereditos antes mesmo dos pronunciamentos oficiais.
No Brasil, "Parks and Recreation" faz parte da programação do Canal Sony, que ainda mantém inédita a sexta temporada.

Receba nossas publicações por e-mail:

DEIXE SEU COMENTÁRIO (VIA FACEBOOK)
Não tem Facebook? Use o formulário abaixo:
Quer ter sua foto ao lado do comentário? Cadastre-se no Gravatar!
ATENÇÃO:
Toda e qualquer mensagem publicada através do sistema de comentários não reflete a opinião deste site ou de seus autores. As opiniões enviadas através deste sistema são de exclusiva e integral responsabilidade dos visitantes que dele fizerem uso.