Alguns minutos depois de divulgar o cancelamento de "C.S.I.: NY", outros programas da CBS receberam a carta de demissão. "Rules of Engagement", "Golden Boy" e "Vegas" estão, definitivamente, canceladas.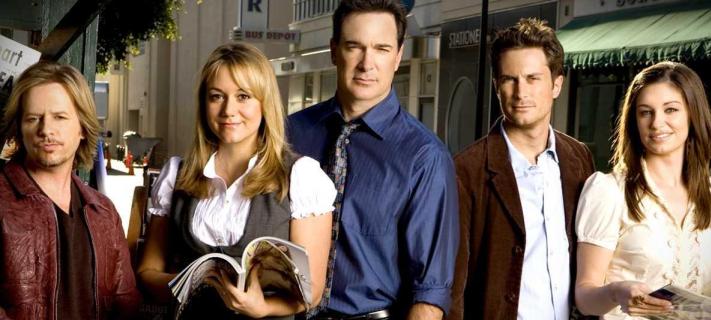 Nenhum dos cancelamentos era surpresa. Embora os índices de audiência estivessem favoráveis, "Rules of Engagement" já era considerada carta fora do baralho há algum tempo. A comédia servia apenas como tapa buracos da emissora em épocas de mid-season. Com sete temporadas, "RoE" termina com exatos 100 episódios, com o series finale a ser exibido no próximo dia 20 de maio.
"Golden Boy" e "Vegas", duas novatas da emissora, já não agradaram desde o começo. Os telespectadores não foram muito com a cara das duas atrações, que vinham registrando uma audiência inferior aos padrões do canal. Com 13 episódios, "Golden Boy" encerra a primeira — e única — temporada no dia 14/05.
E, com somente 21 capítulos produzidos na 1ª temporada, "Vegas" dá seu adeus final esta noite, 10 de maio, na CBS.
Para encerrar o upfront da emissora, resta apenas a determinação do futuro de "Unforgettable".

Receba nossas publicações por e-mail:

DEIXE SEU COMENTÁRIO (VIA FACEBOOK)
Não tem Facebook? Use o formulário abaixo:
Quer ter sua foto ao lado do comentário? Cadastre-se no Gravatar!
ATENÇÃO:
Toda e qualquer mensagem publicada através do sistema de comentários não reflete a opinião deste site ou de seus autores. As opiniões enviadas através deste sistema são de exclusiva e integral responsabilidade dos visitantes que dele fizerem uso.