SINOPSE
A detetive Jane Rizzoli e a médica legista Dra. Maura Isles são o completo oposto uma da outra e grandes amigas que solucionam crimes e prendem alguns dos criminosos mais notórios de Boston. Com um relacionamento peculiar e de constante apoio e a inteligência para decifrar alguns dos casos mais difíceis da cidade, esta dupla é mais do que dinâmica.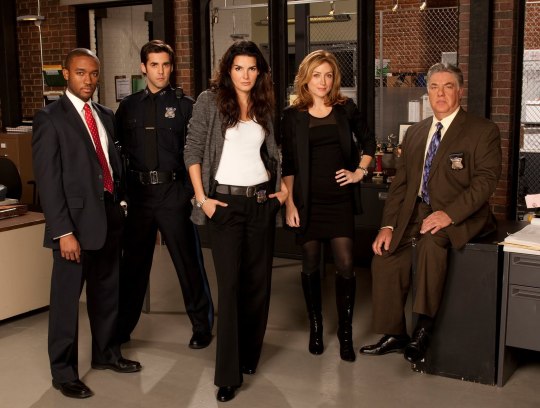 Jane e Maura cresceram em lados diferentes do aspecto econômico e continuam diferentes em muitas coisas. Jane, uma nativa de Boston e a única detetive mulher da divisão de homicídios da cidade, é uma policial rígida e corajosa que nunca baixa sua guarda (exceto com Maura). Metódica e direta, Maura, que geralmente fica mais confortável entre os mortos do que entre os vivos, sempre se veste de maneira impecável e demonstra um temperamento que muitas vezes é hostil. Apesar das muitas diferenças entre elas, estes opostos complementam uma à outra, enquanto as duas usam suas mentes brilhantes e especialidades para descobrir o culpado — e como tudo aconteceu.
Auxiliando a dupla também estão o experiente detetive Vince Korsak, o ex-parceiro de Jane que está um pouco magoado por ela agora fazer dupla com o adorável, porém inexperiente, detetive Barry Frost; Frankie Rizzoli Jr., o irmão caçula de Jane e um policial da patrulha de Boston que espera um dia se tornar detetive; e Angela Rizzoli, a atenciosa mãe de Jane, porém exigente e inoportuna, que sempre tenta arranjar um encontro para ela.
ORIGEM

"Rizzoli & Isles" é baseada no livro "The Surgeon and The Apprentice", de Tess Gerritsen.
ELENCO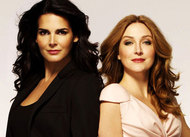 Angie Harmon
(Jane Rizzoli)

Sasha Alexander
(Maura Isles)

Jordan Bridges
(Frankie Rizzoli Jr.)

Bruce McGill
(Vince Korsak)

Lorraine Bracco
(Angela Rizzoli)

Lee Thompson Young
(Barry Frost)
MÚSICA DE ABERTURA

Instrumental
Audio clip: Adobe Flash Player (version 9 or above) is required to play this audio clip. Download the latest version here. You also need to have JavaScript enabled in your browser.