SINOPSE
"Ride With Norman Reedus" apresenta a estrela do seriado "
The Walking Dead
" e entusiasta de motocicletas, Norman Reedus, enquanto ele viaja pelo país para explorar a cultura da motocicleta.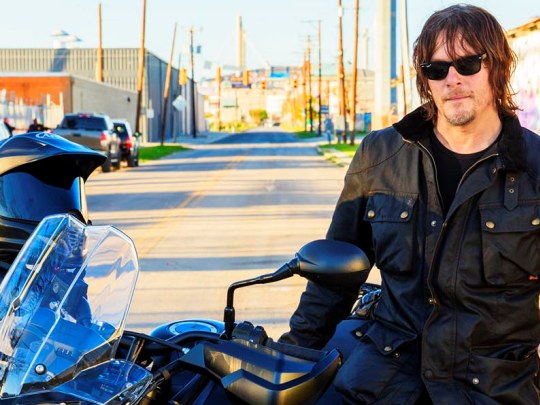 Em cada episódio, Norman Reedus viaja por diferentes cidades dos Estados Unidos, visitando estúdios de tatuagem, bares, restaurantes e lojas de motocicletas com acompanhantes que também mudarão capítulo a capítulo, indo de atores e cantores até motociclistas locais.
No caminho, eles param em lugares de customizações de motos, casas de colecionadores, mas, também acontecem vários desvios não planejados e paradas técnicas para a troca de pneus. Durante o reality, Reedus utiliza diferentes tipos de motos, entre as quais se destacam algumas motos vintage, minis e grandes cruisers.
ELENCO

Norman Reedus
(ele mesmo)