E as novidades da TV paga americana começam a ferver! O Showtime, emissora americana, anunciou a renovação conjunta das séries "Shamesless", "Californication" e "House of Lies".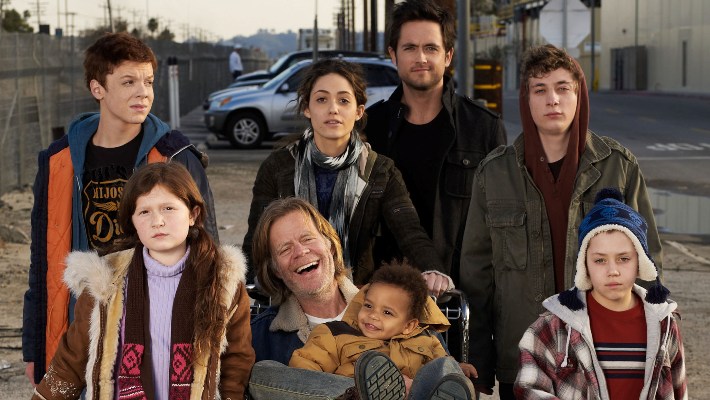 Entre elas, a série de maior audiência é "Shameless", cuja renovação garantiu uma 4ª temporada. A atração é uma versão americana da produção britânica homônima e a 3ª temporada teve sua estreia no dia 13 de janeiro, nos Estados Unidos. Com apenas três episódios exibidos até o momento, a série vem mantendo a média de 5.4 milhões de telespectadores.
Já a 2ª temporada de "House of Lies" garantiu uma média de 3.2 milhões de telespectadores e foi renovada para um 3º ano. O 6º ano da veterana "Californication" conquistou 3.1 milhões e ganhou uma nova safra de episódios para sua 7ª temporada. O Showtime chegou a cogitar a produção de um spin-off de "Californication", a qual seria estrelada por Maggie Grace ("Lost"), mas o projeto foi descartado.
No Brasil, "Shameless" e "Californication" são exibidas pelo canal I.Sat. "Californication" já fez parte da programação da Warner Channel e do SBT. Já "House of Lies" faz parte da grade da HBO.

Receba nossas publicações por e-mail:

DEIXE SEU COMENTÁRIO (VIA FACEBOOK)
Não tem Facebook? Use o formulário abaixo:
Quer ter sua foto ao lado do comentário? Cadastre-se no Gravatar!
ATENÇÃO:
Toda e qualquer mensagem publicada através do sistema de comentários não reflete a opinião deste site ou de seus autores. As opiniões enviadas através deste sistema são de exclusiva e integral responsabilidade dos visitantes que dele fizerem uso.