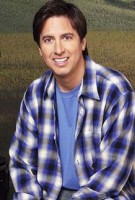 Ray Romano está planejando o seu retorno à televisão. O comediante se uniu ao produtor e roteirista de "Everybody Loves Raymond", Mike Royce, para criar e estrelar a série "Men of a Certain Age". A produção do episódio piloto foi aprovada pelo canal pago americano TNT.
Misturando drama e comédia, "Men of a Certain Age" é centrada em três homens em seus 40 e poucos anos, que são amigos desde a época da universidade e agora se vêem enfrentando diversas crises da meia-idade. A série está sendo comparada como o filme "Sideways — Entre Umas e Outras".
Romano vai interpretar Joe, um simpático e neurótico pai divorciado que sonha em se tornar um jogador de golfe profissional, mas que atualmente comanda uma loja de artigos para festas. Os outros dois amigos serão Owen, um estressado pai e marido que é vendedor na concessionária de seu pai, e Terry, um belo e inteligente homem que ainda está lutando para se tornar um ator.
"Mike e eu sempre tivemos sucesso escrevendo sobre as coisas que conhecemos", disse Romano. "Agora nós sabemos sobre meia-idade, pessoas neuróticas e gordas. Nós estamos muito contentes por trabalhar com a TNT, que tem nos apoiado muito".
"'Men of a Certain Age' é sobre os altos e baixos de um homem na era moderna", disse Michael Wright, o vice-presidente de criação da TNT. "É sobre três melhores amigos, cada um esperando alcançar seus sonhos antes que seja tarde demais. É uma visão honesta, emocional, engraçada e muito pessoal sobre o assunto. A série é um projeto muito especial para a TNT e nós estamos orgulhosos de trabalhar nela com Ray e Mike".
Caso o piloto seja aprovado — e o prognóstico é muito bom —, "Men of a Certain Age" não deve estrear antes do início de 2009 nos Estados Unidos. Esse será o primeiro papel regular de Romano numa série desde que "Everybody Loves Raymond" terminou em maio de 2005. Anteriormente, o ator estava escalado para estrelar e produzir uma comédia dos criadores de "24 Horas", Joel Surnow e Bob Cochran, para a HBO, sobre um bilionário de 40 e poucos anos com apenas seis meses de vida.

Receba nossas publicações por e-mail:

DEIXE SEU COMENTÁRIO (VIA FACEBOOK)
Não tem Facebook? Use o formulário abaixo:
Quer ter sua foto ao lado do comentário? Cadastre-se no Gravatar!
ATENÇÃO:
Toda e qualquer mensagem publicada através do sistema de comentários não reflete a opinião deste site ou de seus autores. As opiniões enviadas através deste sistema são de exclusiva e integral responsabilidade dos visitantes que dele fizerem uso.