SINOPSE
Apesar da enorme paixão pelo basquete, aparentemente Lucas e Nathan são dois jovens com poucas coisas em comum — exceto pelo nebuloso segredo de que os dois têm o mesmo pai.
Arrogante e seguro de si, Nathan é o astro do time de basquete da escola e faz parte da mais rica família da cidade. Tímido e facilmente manipulado, Lucas é um solitário e filho único de uma mãe solteira que tem que trabalhar para manter sua casa. Ele sempre manteve distância de Nathan. Mas as vidas deles colidem quando uma reviravolta do destino põe Lucas no time de Nathan.
O rumor que cercou os rapazes desde suas infâncias agora começa a se tornar realidade, quando os meio-irmãos competem não só pelo controle na quadra de basquete, mas também pelo coração da bela Peyton, a namorada de Nathan.
Isso inicia um conflito que estava escondido por anos e os dois terão que lutar contra o que eles realmente são, e um pai que decidiu ficar ao lado de apenas um filho, enquanto ignorava a existência do outro. Logo, Lucas e Nathan descobrem que eles têm mais em comum do que poderiam imaginar.
ELENCO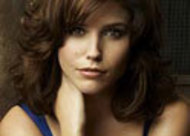 Bethany Joy Lenz
(Haley James-Scott)

Sophia Bush
(Brooke Davis)

James Lafferty
(Nathan Scott)

Lee Norris
(Marvin "Mouth" McFadden)

Paul Johansson
(Dan Scott)

Chad Michael Murray
(Lucas Eugene Scott)

Hilarie Burton
(Peyton Sawyer)

Antwon Tanner
(Antwon "Skills" Taylor)

Barbara Alyn Woods
(Debra Scott)

Jackson Brundage
(Jamie Scott)

Lisa Goldstein Kirsch
(Millicent "Millie" Huxtable)

Barry Corbin
(Whitey Durham)

Moira Kelly
(Karen Roe)
MÚSICA DE ABERTURA

"
I Don't Want To Be
", de Gavin Degraw
Audio clip: Adobe Flash Player (version 9 or above) is required to play this audio clip. Download the latest version here. You also need to have JavaScript enabled in your browser.
I don't wanna be anything other
Than what I've been trying to be lately
All I have to do is think in me
And I have peace of mind
I don't wanna be anything
Other than what I've been trying to be lately
All I have to do is think in me
And I have peace of mind
I'm tired of looking 'round rooms wondering
What I gotta do
Or who I'm supposed to be
I don't wanna be anything other than me
NO BRASIL



* Aqui estão listadas as emissoras que já exibiram o seriado no Brasil, o que não significa que, atualmente, estes canais estejam transmitindo o programa. Para mais informações clique no canal desejado e consulte o guia de programação.
VÍDEO ABERTURA