O Universal Channel estreia, em outubro e novembro, quatro novas séries e duas novas temporadas na grade de programação. O pacote de novidades conta com "Elementary" (já divulgado anteriormente, leia aqui), "Chicago Fire", "Beauty and The Beast" e "Animal Practice". Além disso, o UC lança a 14ª temporada de "Law & Order: Special Victims Unit" e a 2ª temporada de "Up All Night".
Novas séries:
"Chicago Fire" mostra a rotina dos oficiais do Departamento de Bombeiros de Chicago e paramédicos da Brigada 51, que passam por situações tensas e delicadas, arriscando suas próprias vidas para salvar pessoas em perigo. A trama também apresenta os conflitos pessoais e os desafios que surgem por conta das diferenças entre os companheiros de equipe.
A produção execuiva é assinada pelo aclamado Dick Wolf, criador das franquias "Law & Order". A estreia está prevista para o dia 13 de novembro, às 22h.

"Beauty & The Beast", uma adaptação do clássico conto francês de "A Bela e a Fera", conta a história de Catherine "Cat" Chandler (Kristin Kreuk), uma jovem detetive de homicídios que carrega um trágico passado. Ela foi salva por um desconhecido em um assalto que vitimou sua mãe. Durante uma investigação, uma pista leva a detetive a seu misterioso salvador, Vincent Keller (Jay Ryan), um homem-fera e ex-médico militar com habilidades especiais que vive escondido das autoridades e ajuda pessoas indefesas. Catherine aceita proteger a identidade de Vincent em troca de ajuda para desvendar o mistério sobre a morte de sua mãe. Começa — então — uma forte, porém, perigosa relação entre os dois.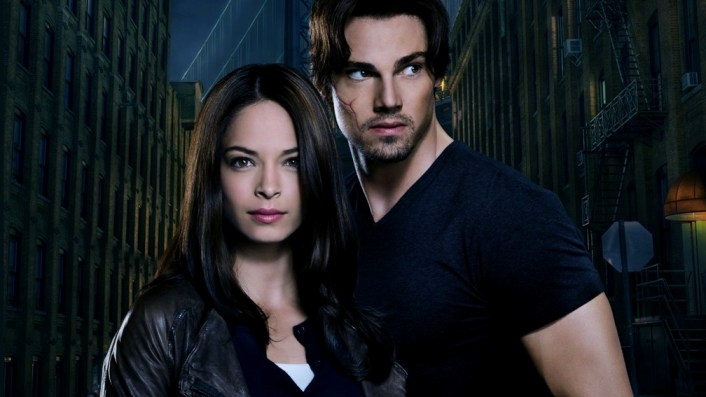 Produzida pela CBS Television Studios em parceria com a Take 5 Productions/Whizbang, a direção da série é assinada por Gary Fleder, e a produção executiva é de Sherri Cooper e Jennifer Levin. A estreia acontece no próximo dia 12 de novembro, às 22h.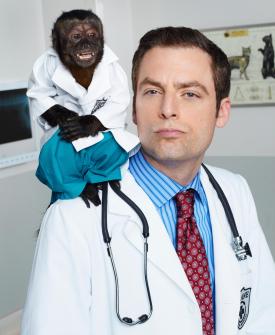 Em "Animal Pratice", Dr. George (Justin Kirk) é o charmoso e excêntrico veterinário do hospital que tem métodos incomuns e um dom inegável para tratar dos animais. Porém, mostra pouca habilidade para lidar com os humanos, por isso, acaba sempre se desentendendo com os donos de seus pacientes.
Além disso, Dr. George tem como assistente e amigo o Dr. Rizzo, um macaquinho perspicaz e engraçado que está sempre pronto para ajudá-lo no trabalho. Mas tudo se complica quando Dorothy Crane (JoAnna Garcia) herda os negócios da família e assume a direção do hospital. A nova diretora do local promete causar conflitos com o veterinário, com quem teve um caso mal resolvido no passado. A a série desembarca no canal no dia 14 de novembro, a partir das 22h.
Novas temporadas:
A 14ª temporada de "Law & Order: Special Victims Unit", com estreia no dia 06 de novembro, às 21h, promete revelar o futuro do capitão Cragen (Dann Florek), após encontrar uma garota de programa morta em sua casa, e do detetive Amaro (Danny Pino), que passa por uma crise no casamento. A temporada trará a participação especial de Adam Baldwin ("Chuck"), Paget Brewster ("Criminal Minds") e Kathryn Erbe ("Law & Order: Criminal Intent").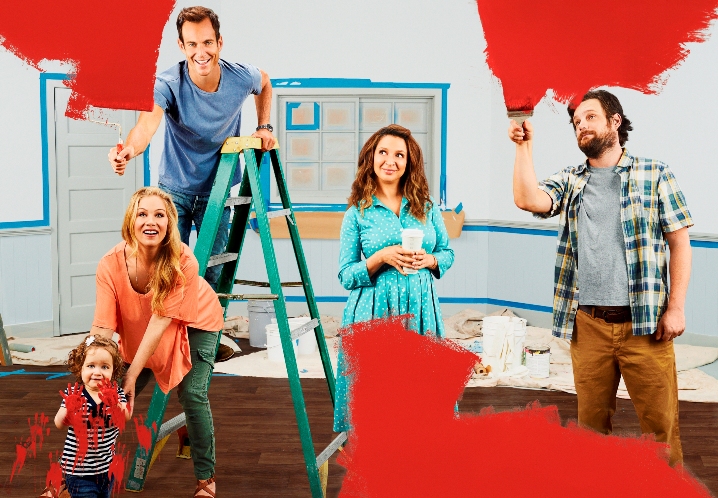 Já a segunda temporada de "Up All Night" levará reviravoltas à vida de Reagan (Christina Applegate), que receberá a visita de seu irmão Scott Chafin, interpretado por Luka Jones; e Ava (Maya Rudolph), que reencontra seu ex-acompanhante, Walter, com participação especial de Sean Hayes ("Will & Grace"). Os novos episódios chegam no dia 14 de novembro, às 22h30 17 de novembro, às 18h (mudança brusca e repentina de horário, confirmada pela assessoria do Universal Channel).

Receba nossas publicações por e-mail:

DEIXE SEU COMENTÁRIO (VIA FACEBOOK)
Não tem Facebook? Use o formulário abaixo:
Quer ter sua foto ao lado do comentário? Cadastre-se no Gravatar!
ATENÇÃO:
Toda e qualquer mensagem publicada através do sistema de comentários não reflete a opinião deste site ou de seus autores. As opiniões enviadas através deste sistema são de exclusiva e integral responsabilidade dos visitantes que dele fizerem uso.