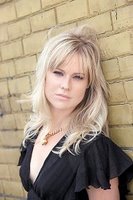 Jennie Garth ("What I Like About You") desistiu de estrelar o piloto da sitcom "My Best Friend's Girl". No lugar da atriz, entra Kristin Booth (foto). A saída de Garth fez com que aumentassem os rumores de que ela possa fazer algum tipo de participação no spin-off (série derivada) de "Beverly Hills, 90210", ainda sem nome definido. Em "My Best Friend's Girl" Garth deveria interpretar uma mulher que se envolve com o melhor amigo de seu ex-marido. No entanto, a atriz está encontrando dificuldades em lidar com a morte de seu pai, que ocorreu pouco depois que da assinatura do contrato para estrelar o piloto da comédia.

Embora a ABC ainda não tenha se manifestado em relação à renovação de "Carpoolers", as chances da série voltar para uma 2ª temporada diminuem a cada dia. Jerry O'Connell, ator que interpreta o dentista Laird, entrou para o elenco da sitcom "The Inn". Dessa forma, se "Carpoolers" retornar para seu 2º ano — o que é quase improvável —, O'Connell não fará mais parte do elenco regular da série. A série só teve encomenda de 13 episódios, e o último foi exibido nos Estados Unidos no dia 04 de março.

Depois de terem sido banidos da TV venezuelana sob o pretexto de serem impróprios para crianças, "The Simpsons" estão de volta ao país de Hugo Chavez. O desenho passará a ser exibido à noite, já que está vetado no horário matutino.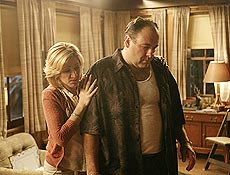 Cuba vai transmitir "The Sopranos" e "Grey's Anatomy". Juventud Rebelde — jornal comunista que divulgou a notícia — disse, ainda, que as novas ofertas demonstram "o rigor na seleção de dramas de elevada qualidade ética e apresentação poderosa" da televisão estatal. Apesar dos 50 anos de confrontação ideológica de Cuba com os Estados Unidos, os filmes, música e programas de televisão norte-americanos são muito populares entre os cubanos. "House", "Friends", "Everybody Loves Raymond" e "C.S.I." são grandes sucessos na ilha caribenha, onde a programação é geralmente centrada em programas educacionais, de variedade e infantis, além de esportes e novelas latinas.

Nenhuma nota oficial da Fox americana foi divulgada, mas o bem informado Michael Ausiello, colunista do TV Guide, disse que várias fontes confirmaram pra ele que "The Sarah Connor Chronicles" garantiu uma 2ª temporada. Além disso, o presidente de entretenimento da FOX revelou ao The Hollywood Reporter que a série tinha grandes chances de emplacar uma nova temporada.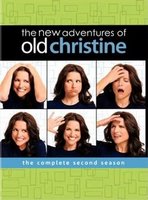 A comédia "The New Adventures of Old Christine" está passando por dificuldades para alavancar as vendas dos DVDs das suas temporadas. A baixa venda da 1ª temporada da série fez a Warner americana suspender o lançamento da 2ª temporada. Após algumas análises, a distribuidora fechou um acordo com a loja Amazon para que eles ofereçam a 2ª temporada da série com exclusividade. O box está em pré-venda no site Amazon pelo preço de U$27.99 e o lançamento foi adiado para o dia 24 de junho. A 3ª temporada, que sofreu com a greve dos roteiristas, teve apenas 10 episódios produzidos, ao invés dos 13 inicialmente planejados. A CBS ainda não renovou o seriado para uma 4ª temporada, mas a ABC já demonstrou interesse em adquirir a série caso ela seja cancelada pela CBS.

Segundo o site da revista People, James Denton fez um comentário revelador, sem esconder qualquer tom de preocupação quanto ao seu futuro em "Desperate Housewives". "Tirando as quatro atrizes principais (Teri Hatcher, Eva Longoria, Marcia Cross e Felicity Huffman), ninguém está muito certo sobre seu futuro na série. Supostamente haverá um salto no tempo, avançando ou retrocedendo a série em anos. E com isso perderemos alguns integrantes do elenco. Isso é o que sei, então nenhum de nós está se sentindo muito feliz. Queremos ver como vai ser isso", afirmou o ator, que interpreta o encanador Mike Delfino.

Ryan Seacrest, Tyra Banks e Heidi Klum poderão ir para casa com uma estatueta da cerimônia da entrega do Emmy. A Academia de Televisão, Artes e Ciências dos Estados Unidos, entidade que promove o prêmio, criou uma nova categoria de premiação: a de Melhor Apresentador de Reality Show. "Esta premiação reconhece que os shows de realidade se tornaram parte integral da televisão e de nossa cultura", afirmou John Shaffner, presidente da Academia, segundo informação do site USA Today.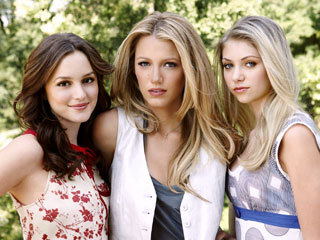 O episódio The Blair Bitch Project, exibido na segunda-feira, 21 de abril, nos Estados Unidos, marcou a volta dos inéditos de "Gossip Girl" e foi visto por 2.44 milhões de pessoas, segundo o site Just Jared. Parece pouco, mas esse número ajudou o canal CW a bater o recorde de audiência no horário entre adultos de 18 a 34 anos e mulheres dessa mesma faixa etária, um público cobiçado pelos anunciantes. A volta dos inéditos no Brasil, pela Warner Channel, acontece na semana que vem, dia 07 de maio.

Assunto(s):
Celebridades
,
DVDs
,
Novos Pilotos
,
Premiações

Seriado(s) relacionado(s):
90210
,
Carpoolers
,
Desperate Housewives
,
Gossip Girl
,
Grey's Anatomy
,
The New Adventures of Old Christine
,
The Simpsons
,
The Sopranos

Receba nossas publicações por e-mail:

DEIXE SEU COMENTÁRIO (VIA FACEBOOK)
Não tem Facebook? Use o formulário abaixo:
Quer ter sua foto ao lado do comentário? Cadastre-se no Gravatar!
ATENÇÃO:
Toda e qualquer mensagem publicada através do sistema de comentários não reflete a opinião deste site ou de seus autores. As opiniões enviadas através deste sistema são de exclusiva e integral responsabilidade dos visitantes que dele fizerem uso.