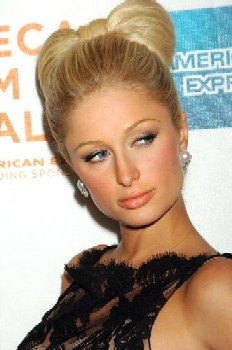 Para começar a semana, trazemos algumas notas rápidas sobre as séries, estréias, celebridades, boatos, além de alguns fatos bizarros, como é o caso do primeiro assunto desta matéria:
O lendário Stan Lee, criador dos personagens de "X-Men", "Hulk", "Quarteto Fantástico", entre outros, afirmou, conforme informou a revista Glamour, que está desenvolvendo um projeto de super-heroína para nada menos que Paris Hilton. Sim, a socialite barraqueira, protagonista do reality show "The Simple Life", vai possuir super-poderes. Confira o que ela disse sobre tal personagem:
"Estamos desenvolvendo o projeto neste momento, lendo roteiros e desenhando minha personagem. Eu combato o crime. Não é uma super-heroína típica. Sou eu basicamente, como uma super-heroína, usando maquiagem e bijuterias como arma. É uma espécie de paródia de super-heróis".
Aparentemente Paris quer ser de tudo um pouco. Será que dá pra encarar?
A nova temporada de "Desperate Housewives" promete não ser tão glamourosa para Eva Longoria. A intérprete da ex-modelo Gabrielle Solis está gravando o 5º ano da série em Burbank, na Califórnia e, de acordo com nota publicada na National Enquirer, Gabrielle será mãe de duas meninas e terá um visual mais desleixado, não dando tanta importância para sua aparência.
Além disso, Longoria, que está desesperada para engravidar, tem tomado algumas injeções de hormônios e, com isso, Marc Cherry, o criador da série, afirmou que vai incluir a gravidez na atriz na trama da série. Só não se sabe ainda como. E, ainda em clima de bebês, Ricardo Chavira, ator que interpreta Carlos Solis, marido de Gabrielle, foi pai pela 2ª vez. Belen Elysabeth Chavira nasceu no último dia 27 de julho.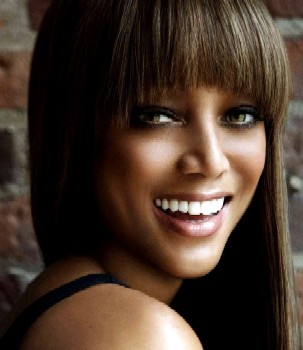 Para mostrar seu apoio ao candidato à presidência dos Estados Unidos, Barack Obama, a apresentadora do "America's Next Top Model", Tyra Banks, posou para uma inusitada sessão de fotos. Ao lado de um modelo, Tyra se vestiu de Michelle Obama, a esposa de Barack. A Harper's Bazaar, responsável pelo ensaio fotográfico, fez uma matéria com Tyra, num cenário da Casa Branca e, assim, a diva Banks aproveitou para dizer que Obama fará a diferença como o primeiro presidente negro da história dos Estados Unidos.
Seguindo o exemplo do SBT com a versão brasileira de "High School Musical", a Record decidiu criar um reality show para montar a versão tupiniquim de "Rebelde". Em contrato com a Televisa, a Record quer ainda a presença do elenco original participando da seleção dos candidatos. A versão brasileira da história de estudantes adolescentes que se descobrem como cantores, cujo roteiro original é argentino, chegará ao Brasil em meados de 2009.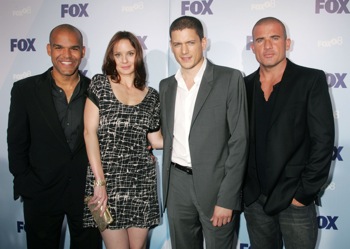 A nova temporada de "Prison Break" não terá prisão. Isso mesmo, Michael e Lincoln não chegarão nem perto das grades. O 4º ano vai focar na busca de Scofield por vingança, após descobrir que Sara, seu grande amor, foi morta pela Companhia. Só que Sara, na verdade, não morreu e voltará com tudo na nova temporada. Além disso, Sucre (Amaury Nolasco), Bellick (Wade Williams), Gretchen (Jodi Lyn O'Keefe), T-Bag (Robert Knepper), Whistler (Chris Vance) e Mahone (William Fichtner) já são presença garantida no elenco fixo do drama. E tem personagem novo por aí: Michael Rapaport ("The War at Home", "Friends") será Don Self, um agente do governo com alguns interesses em Michael e Lincoln. E fica a dúvida: Sofia (Danay Garcia) retorna? Só saberemos após 1º de setembro, quando a 4ª temporada estréia nos Estados Unidos.
Depois de inúmeras reclamações sobre os serviços da Fox (que também é responsável pelos canais FX e Fox Life), tais como dublagens, atrasos nas estréias, reprises de episódios de séries que já foram ao ar nos EUA, além do fiasco da promoção de "Prison Break", o grupo Fox aproveitou para tirar "The Unit" da grade de programação do FX, sem ao menos terminar a exibição da 2ª temporada. Mas como nem tudo está perdido, a Fox mandou "Dexter" para o FX, onde será exibido com áudio original e legendas. A 1ª temporada do serial killer será reapresentada a partir do dia 28 de agosto, às 21h, com a exibição de dois episódios em seqüência, todas as quintas-feiras. E, antes tarde do que nunca, a 2ª temporada estréia no dia 09 de outubro, com mais de um ano de atraso em relação aos Estados Unidos, onde o 2º ano teve estréia no dia 30 de setembro de 2007.
O canal AXN começou a exbir vinhetas anunciando a estréia do drama policial "Life". A série estréia no canal na quarta-feira, 03 de setembro, às 20h, assumindo o lugar da cancelada "Las Vegas" na grade de programação do canal. A decisão do canal de exibir a série cria um fato inusitado na história da TV paga no país. Pela primeira vez desde a consolidação do mercado de TV paga, um canal de TV fechada irá exibir uma série depois dela ir ao ar na TV aberta. O seriado estréia esta noite na Record. O elenco conta com Damian Lewis ("Band of Brothers"), Sarah Shahi ("The L Word"), Adam Arkin ("Chicago Hope"), Robin Weigert ("Deadwood") e Brooke Langton ("Friday Night Lights") e a série já foi renovada para sua 2ª temporada. A informação é do TeleSéries.
E para quem aguarda ansiosamente a estréia da nova temporada de "Pushing Daisies", o trailer do 2º ano já está disponível na internet. Confira:

Assunto(s):
Celebridades
,
Escândalos
,
Participações

Seriado(s) relacionado(s):
America's Next Top Model
,
Band of Brothers
,
Chicago Hope
,
Deadwood
,
Desperate Housewives
,
Dexter
,
Friday Night Lights
,
Friends
,
Life
,
Prison Break
,
Pushing Daisies
,
The L Word
,
The Simple Life
,
The Unit
,
The War at Home

Receba nossas publicações por e-mail:

DEIXE SEU COMENTÁRIO (VIA FACEBOOK)
Não tem Facebook? Use o formulário abaixo:
Quer ter sua foto ao lado do comentário? Cadastre-se no Gravatar!
ATENÇÃO:
Toda e qualquer mensagem publicada através do sistema de comentários não reflete a opinião deste site ou de seus autores. As opiniões enviadas através deste sistema são de exclusiva e integral responsabilidade dos visitantes que dele fizerem uso.