SINOPSE
"North Shore" conta com um elenco jovem e atraente, locações exóticas no Havaí e mostra as dramáticas diferenças que existem entre os hóspedes de um luxuoso hotel e os funcionários que nele trabalham.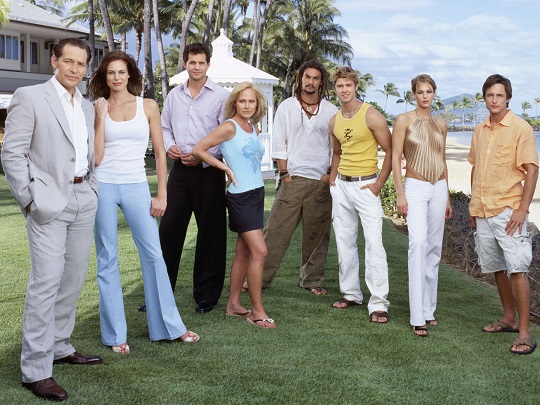 A intriga é algo freqüente no The Grand Waimea Hotel, um lugar de fuga para sua rica, bela e poderosa clientela. No comando do hotel está o gerente geral Jason Matthews, um nativo do Havaí que trabalha para garantir que seus hóspedes recebam um tratamento cinco estrelas e que seus funcionários façam o que for preciso para garantir a satisfação dos clientes.
Com a chegada de Nicole Booth, a nova diretora de relações com os clientes do hotel, o mundo de Jason vira de cabeça para baixo — não apenas pelo novo relacionamento profissional deles, mas também pelo fracassado romance deles. Nicole está tentando dar uma nova vida ao The Grand Waimea para deixar sua marca na indústria e na tentativa de encontrar uma oportunidade no império hoteleiro de seu controlador pai. De mundos opostos, Jason e Nicole tem muito o que provar — para eles mesmos, um para o outro e para o dono do hotel Vincent Colville, que tenta se certificar de que o relacionamento do passado deles e os sentimentos não resolvidos não irão interferir no dia a dia do The Grand Waimea.
Jason, Nicole e Vincent se unem à equipe do hotel, formada por um grupo diverso de amigos, ex-artistas e sonhadores, que tem que enfrentar os próprios dramas de suas vidas. MJ Bevans, a irmã caçula de Jason e sua colega de quarto, trabalha como garçonete no The Grand Waimea e sonha em tornar sua linha de camisetas num império da moda. A atitude mal-humorada de MJ e sua beleza chamaram a atenção de Chris Remsen, um jovem empresário que comanda uma empresa de aventuras que atende a rica clientela do hotel. O barman Frankie Seau é um verdadeiro nativo local, que guarda um misterioso passado.
Gabriel Miller, o mais jovem empregado do hotel, luta para conseguir encontrar um meio termo entre suas atividades de salva-vidas e seu objetivo de se tornar um surfista profissional. E Tessa Lewis sabe o que quer e exatamente como conseguir isso — qualidades perfeitas para a recepcionista do hotel.
ELENCO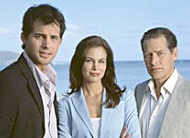 Kristoffer Polaha
(Jason Matthews)

Brooke Burns
(Nicole Booth)

Corey Sevier
(Gabriel McKay)

Nikki DeLoach
(Mary Jane "M.J." Bevans)

Jason Momoa
(Frankie Seau)

Jay Kenneth Johnson
(Chris Remsen)

James Remar
(Vincent Colville)

Amanda Righetti
(Tessa Lewis)

Shannen Doherty
(Alexandra Hudson)

Robert Kekaula
(Sam)
MÚSICA DE ABERTURA

"
Home in Paradise
", de Unwritten Law
Audio clip: Adobe Flash Player (version 9 or above) is required to play this audio clip. Download the latest version here. You also need to have JavaScript enabled in your browser.