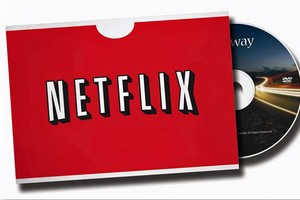 A Netflix, que disponibiliza conteúdo de filmes e séries para seus assinantes, a um preço justo, está com uma novidade para seus clientes: a produção de conteúdo próprio e exclusivo.
Resultado da nova iniciativa da Netflix, a série "Lilyhammer" estreia no serviço no dia 06 de fevereiro. Sem restrições geográficas: clientes de Estados Unidos, Canadá e América Latina terão acesso ao seriado imediatamente. Só não está claro se haverá áudio e legendas em português do Brasil, tendo em vista que a Netflix de cá ainda não anunciou a chegada do conteúdo.
"Lilyhammer" diz respeito a uma cidade da Noruega (em inglês). Um gângster, interpretado pelo ator Steven Van Zandt, o Silvio Dante de "The Sopranos", é enviado para a longínqua cidade a fim de reconstruir sua vida do zero.
Essa não é a primeira incursão da Netflix em produção de conteúdo. A companhia espera lançar, ainda esse ano, "House of Cards", outra série, dessa vez inspirada em um seriado inglês da década passada. A empresa confirmou a compra dos direitos de "House of Cards" em 2011.
Confira o trailer de "Lilyhammer":

Receba nossas publicações por e-mail:

DEIXE SEU COMENTÁRIO (VIA FACEBOOK)
Não tem Facebook? Use o formulário abaixo:
Quer ter sua foto ao lado do comentário? Cadastre-se no Gravatar!
ATENÇÃO:
Toda e qualquer mensagem publicada através do sistema de comentários não reflete a opinião deste site ou de seus autores. As opiniões enviadas através deste sistema são de exclusiva e integral responsabilidade dos visitantes que dele fizerem uso.