Embora o upfront oficial das emissoras aconteça somente em meados do mês de maio, a maioria dos canais já está anunciando renovações e cancelamentos antes do tempo. Depois da CW renovar mais duas séries, chegou a vez da NBC divulgar a renovação de cinco dramas.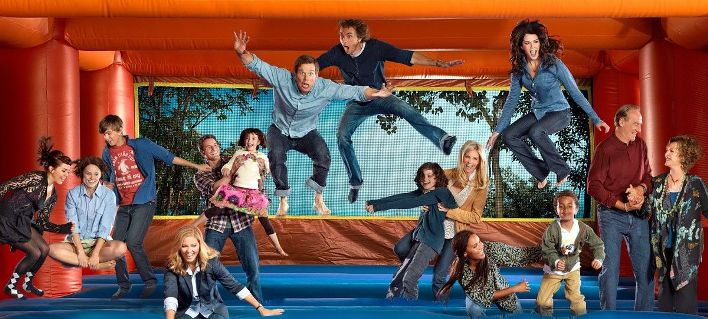 Entre as sortudas estão "Parenthood" — que ganha uma 5ª temporada —, "Grimm", que chega ao seu terceiro ano, as novatas "Revolution" e "Chicago Fire", que retornam para a 2ª temporada e "Law & Order: SVU", que atinge um marco de 15 temporadas em 2013. Todas deverão ganhar a produção de 22 episódios.
No entanto, estão sem destino as séries "Smash" (embora já seja considerada cancelada), "Parks & Recreation" e "Community". A primeira tem mais chances de retornar do que a segunda. Outros programas que aguardam notícias são as novatas "The New Normal", "Go On" e "1600 Penn", além da veterana "Whitney".
"Hannibal", por outro lado, tem grandes chances de garantir um segundo ano, mas ainda é cedo para afirmar, já que a série estreou nos Estados Unidos há menos de um mês. "Do No Harm" já foi cancelada e "Guys With Kids" ainda aguarda um veredito.

Assunto(s):
Renovações

Seriado(s) relacionado(s):
1600 Penn
,
Chicago Fire
,
Community
,
Do No Harm
,
Go On
,
Grimm
,
Guys With Kids
,
Hannibal
,
Law & Order: Special Victims Unit
,
Parenthood
,
Parks & Recreation
,
Revolution
,
Smash
,
The New Normal
,
Whitney

Receba nossas publicações por e-mail:

DEIXE SEU COMENTÁRIO (VIA FACEBOOK)
Não tem Facebook? Use o formulário abaixo:
Quer ter sua foto ao lado do comentário? Cadastre-se no Gravatar!
ATENÇÃO:
Toda e qualquer mensagem publicada através do sistema de comentários não reflete a opinião deste site ou de seus autores. As opiniões enviadas através deste sistema são de exclusiva e integral responsabilidade dos visitantes que dele fizerem uso.