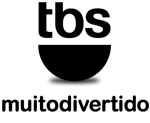 Há dois anos atrás escrevi esse texto, falando sobre como o Canal Sony um dia prestou. De como me apaixonei por um canal de séries que tinha uma programação gostosa, capaz de cativar os telespectadores. Hoje, mantenho minha opinião sobre esse canal e acrescento que ele passou do primeiro na minha preferência para, no mínimo, 7º lugar.
Mas hoje vou falar do novo canal, o TBS muito divertido. Disponível no Brasil desde 04 de outubro de 2011, primeiramente pela Via Embratel ClaroTV, o TBS fornece uma programação pouco variada, com séries de comédia, muitas delas consagradas pelo público. É normal que a programação seja limitada, pois o canal ainda está engatinhando e, por enquanto, só está disponível em três empresas de TV por assinatura.
Um diferencial do canal é a publicidade: não tem. As propagandas são exclusivamente para promover sua própria grade, não vemos anúncios de produtos de limpeza ou de creme dental. Os comerciais são das séries e filmes do próprio TBS muito divertido. Isso, por si só, já é um grande apelo positivo.
Falando sobre as séries, temos nomes conhecidos como "Everybody Loves Raymond", "Wings", "The King of Queens" e "Sex & The City". Além das clássicas reprises, o canal também investe em seriados inéditos, como é o caso de "Hot in Cleveland" e "Are We There Yet?". Este último é uma produção própria da Turner Broadcasting System (TBS) e já garantiu uma terceira temporada para 2012.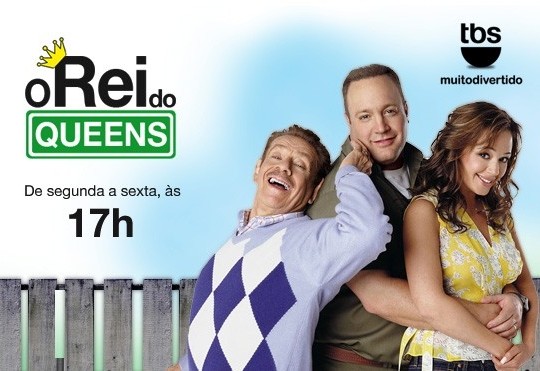 Se você sente falta de um canal divertido, um lugar para rever séries clássicas e que deixaram saudades, o TBS é uma boa escolha. Você pode rever "Everybody Hates Chris", "Becker", "My Name is Earl" e "The Office", além de vários filmes que atendem exatamente à proposta da emissora: ser muito divertida.
Em breve o canal deverá estrear a nova série de Lisa Kudrow, "Web Therapy", que da internet passou para o canal pago Showtime e já garantiu uma segunda temporada na TV, com previsão de estreia nos Estados Unidos para 2012, contando com as participações especiais de Meryl Streep, Rosie O'Donnell, Conan O'Brien, Molly Shannon, Minnie Driver e Selma Blair, além das presenças recorrentes de Victor Garber, Dan Bucatinsky e Lily Tomlin.
Mas como nem tudo é perfeição, o defeito do canal é traduzir o nome das séries. Conforme falei nessa publicação, algumas traduções acabam por se tornarem bizarras. No caso do TBS, todas as séries tiveram seus nomes "traduzidos", como por exemplo "Raymond e Companhia" (o que foge completamente ao nome original da série, que retrata bem a vida de Raymond); já "Hot in Cleveland" ficou "No Calor de Cleveland" e "The Office" se tornou "Vida de Escritório".

Assunto(s):
Mate as saudades com
,
Opinião

Seriado(s) relacionado(s):
Are We There Yet?
,
Becker
,
Everybody Hates Chris
,
Everybody Loves Raymond
,
Hot in Cleveland
,
My Name Is Earl
,
Sex & The City
,
The King of Queens
,
The Office
,
Web Therapy
,
Wings

Receba nossas publicações por e-mail:

DEIXE SEU COMENTÁRIO (VIA FACEBOOK)
Não tem Facebook? Use o formulário abaixo:
Quer ter sua foto ao lado do comentário? Cadastre-se no Gravatar!
ATENÇÃO:
Toda e qualquer mensagem publicada através do sistema de comentários não reflete a opinião deste site ou de seus autores. As opiniões enviadas através deste sistema são de exclusiva e integral responsabilidade dos visitantes que dele fizerem uso.