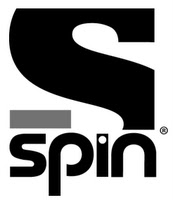 Preciso admitir que o grupo Sony está fazendo um trabalho bem legal com o canal pago Sony Spin. Ao meu ver, um canal de seriados precisa compreender que, para atrair um público fiel, é preciso dar para seus assinantes aquilo que eles querem assistir.
Com a Internet, assistimos a novas séries e novos episódios tão logo são transmitidos nos EUA. Porém, séries antigas, clássicas e que deixaram saudades são mais difíceis de se encontrar para baixar. E o que eu quero, como um assinante, é um canal divertido e capaz de me proporcionar momentos legais com séries legais, especialmente antigas e clássicas.
O Canal Sony, um dia, foi um canal que priorizava seriados, tinha até um bloco chamado Flashback Zone dedicado aos clássicos como "Miami Vice" e "Charlie's Angels". O canal era super diversificado e sua programação era 100% seriados, algo que faz falta nos dias de hoje. E, desde 1º de maio de 2011, o grupo Sony detém um dos poucos canais que prevê, em sua grade de programação, seriados antigos, alguns clássicos e programas que sentimos saudades de assistir.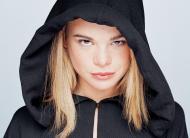 No Sony Spin (o "spin" vem de spin-off) é possível rever diversos seriados, dentre eles destaco as fantásticas "Dead Like Me" e "Joan of Arcadia". Ambas as séries estrearam nos Estados Unidos em 2003 e chegaram no Brasil na mesma época, pelo Canal Sony. Não são programas tão antigos, mas são shows deliciosos de assistir. George Lass e Joan Girardi merecem reprises e as conseguiram no Sony Spin.
Outro clássico que o canal nos traz é a comédia "Clueless", que no Brasil ficou conhecida como "As Patricinhas de Beverly Hills" (acesse esse texto aqui para saber mais sobre isso). A série marcou época nas manhãs de domingo da Globo, em meados de 1997 e agora temos a oportunidade de rever os episódios através do Spin. Outra surpresa do canal é o drama "Time of Your Life", protagonizado por Jennifer Love Hewitt. O spin-off de "Party of Five", embora com apenas uma temporada, é uma série deliciosa de assistir. Contemplar Jennifer Garner antes do sucesso de "Alias" também faz parte desse deleite.
Antes de ser O Mentalista, Simon Baker era O Tutor. A série "The Guardian", protagonizada por Baker, faz parte da programação do canal. Com três temporadas, de 2001 até 2004, a série fala sobre um advogado corporativo condenado a cumprir 1500 horas de serviço comunitário e acaba trabalhando com crianças. Alan Rosenberg também está na série. E a eterna "Beverly Hills, 90210" também faz parte da grade de programação da emissora.
"Parker Lewis Can't Lose" é, talvez, a série mais antiga do canal. Sem dúvida alguma ele é o garoto mais cool da escola, sendo encantador, perceptivo e travesso, não há situação que Parker não consiga aguentar, e muito menos ninguém do seu nível. Com três temporadas, de 1990 até 1993, o programa já foi transmitido no Brasil pela TV aberta e hoje pode ser visto no Sony Spin. Confira o vídeo.
A sitcom "That '70s Show" também ganhou reprises. Embora a série tenha sido cancelada em 2006, vale a pena rever os 200 episódios e as oito temporadas responsáveis por lançar Ashton Kutcher nas séries de TV.
E claro, além das reprises deliciosas do canal, é possível acompanhar séries novas, com episódios inéditos. É o caso de "Melissa & Joey", "Teen Wolf", "90210" (que originalmente fazia parte do Canal Sony), "Switched at Birth", "Lost Girl" e as recém-canceladas "State of Georgia" e "The Nine Lives of Chloe King".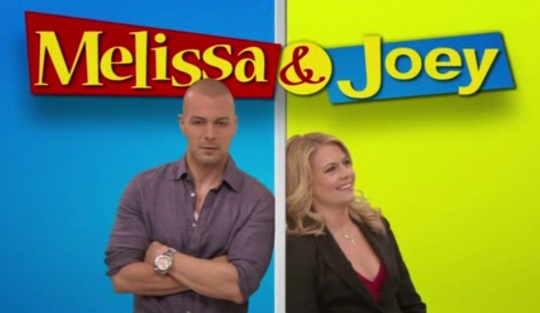 O canal só precisa manter a diversidade de séries e, especialmente, não deixar de lado as reprises de seriados clássicos. E claro, não passar a dublar seus programas também é algo muito importante! Então, mate as saudades com Sony Spin.

Assunto(s):
Mate as saudades com

Seriado(s) relacionado(s):
90210
,
Clueless
,
Dead Like Me
,
Joan of Arcadia
,
Lost Girl
,
Melissa & Joey
,
State of Georgia
,
Switched at Birth
,
Teen Wolf
,
That '70s Show
,
The Guardian
,
The Nine Lives of Chloe King

Receba nossas publicações por e-mail:

DEIXE SEU COMENTÁRIO (VIA FACEBOOK)
Não tem Facebook? Use o formulário abaixo:
Quer ter sua foto ao lado do comentário? Cadastre-se no Gravatar!
ATENÇÃO:
Toda e qualquer mensagem publicada através do sistema de comentários não reflete a opinião deste site ou de seus autores. As opiniões enviadas através deste sistema são de exclusiva e integral responsabilidade dos visitantes que dele fizerem uso.