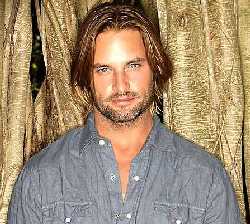 A estreia da quarta temporada de "Lost", na última quinta-feira, 31 de janeiro, nos Estados Unidos, teve 16,1 milhões de telespectadores.
Os números são considerados ótimos para a ABC, que exibe a série nos EUA. O final da terceira temporada, exibida em maio de 2007, teve "apenas" 13,7 milhões de telespectadores. Na época, "Lost" era exibida às quartas-feiras e tinha a árdua tarefa de competir com "American Idol", transmitido pelo canal FOX americano.
Além disso, a audiência de The Beginning Of The End — episódio de estréia de "Lost" — teve audiência superior à média de telespectadores da temporada anterior. Os números só ficaram aquém da estreia do terceiro ano da série (18,8 milhões de telespectadores).
No mesmo horário em que era exibida, a estreia de "Lost" competiu com os realities shows "Celebrity Apprentice" (NBC, 7,8 milhões) e "Don't Forget The Lyrics" (FOX, 10,1 milhões).

Receba nossas publicações por e-mail:

DEIXE SEU COMENTÁRIO (VIA FACEBOOK)
Não tem Facebook? Use o formulário abaixo:
Quer ter sua foto ao lado do comentário? Cadastre-se no Gravatar!
ATENÇÃO:
Toda e qualquer mensagem publicada através do sistema de comentários não reflete a opinião deste site ou de seus autores. As opiniões enviadas através deste sistema são de exclusiva e integral responsabilidade dos visitantes que dele fizerem uso.