SINOPSE
"King of The Hill" é centrada na vida de Hank Hill, sua família e seus vizinhos no fictício subúrbio de Arlen, Texas, o coração da América.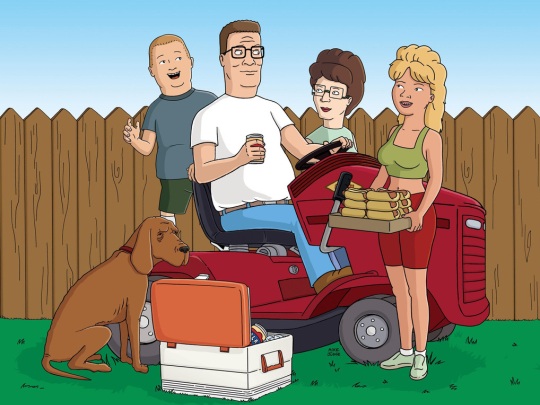 Um trabalhador dedicado, um homem leal à sua família e orgulhoso de seu estado, Hank é gerente-assistente da Strickland Propane, uma empresa de gás propano. Ele é o típico trabalhador da classe média americana que se vê como a voz para o senso comum e para a razão num mundo repleto de incompetentes, burocráticos e puxa sacos liberais.
A fortaleza de Hank é sua mulher Peggy, uma professora substituta de espanhol que é conhecida por defender publicamente suas idéias. O orgulho de Hank e Peggy é seu filho de 13 anos, Bobby. Eles gostariam de ter uma família grande, mas Hank teve problemas de uretra. E para completar a família está Luanne, a sobrinha de 18 anos de Hank.
Hank é, sem dúvidas, o homem mais influente entre seus vizinhos, incluindo Dale, Bill e Boomhauer. Dale é um exterminador de insetos que adora uma teoria conspiratória, Bill é um ex-militar com baixa auto-estima e Boomhauer é um garanhão que fala um inglês que ninguém consegue entender. Na maioria dos episódios, você verá Hank e seus amigos bebendo cerveja em volta da churrasqueira.
ELENCO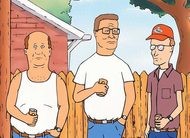 Mike Judge
(Hank Hill e Boomhauer — voz)

Kathy Najimy
(Peggy Hill — voz)

Pamela Adlon
(Bobby Hill — voz)

Johnny Hardwick
(Dale Gribble — voz)

Stephen Root
(Bill Dauterive — voz)

Brittany Murphy
(Luanne Platter — voz)

David Herman
(Buckley — voz)

Ashley Gardner
(Nancy Hicks Gribble — voz)

Toby Huss
(Cotton Hill e Kahn Souphanousinphone — voz)
MÚSICA DE ABERTURA

"
Yahoos and Triangles
", de The Refreshments
Audio clip: Adobe Flash Player (version 9 or above) is required to play this audio clip. Download the latest version here. You also need to have JavaScript enabled in your browser.