SINOPSE
Em 1984, Ray Drecker era o rei da cocada preta da escola de ensino médio de West Lakefield: ídolo da equipe de basquete, com um futuro promissor no esporte, fazia sucesso entre as meninas e era invejado pelos rapazes.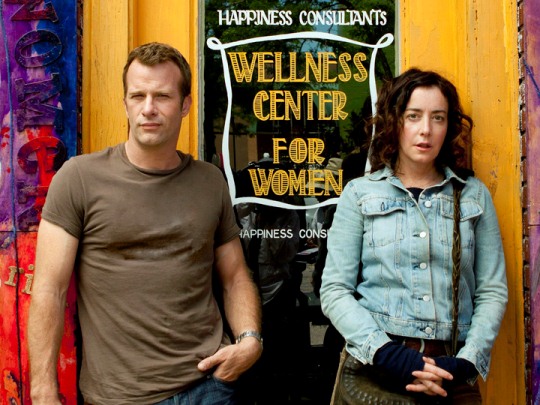 Depois de casar com a primeira namorada, que era líder de torcida, ambos partem em busca de melhores oportunidades. Mas o encerramento abrupto da sua carreira profissional no Atlanta Braves levou Ray a voltar, com Jessica e os filhos gêmeos para o subúrbio de Detroit onde ele conseguiu um emprego provisório na sua velha escola, ensinando História e treinando a equipe de basquete.
O que seria apenas uma situação temporária virou uma profissão. Dois anos depois ele foi deixado por Jessica, que o trocou pelo dermatologista dela. Então, Ray se mudou com os filhos para a velha e descuidada casa dos seus pais, à beira do lago, acreditando que as coisas não poderiam ficar piores... Ray passou a experimentar um novo lado da carreira depois de um encontro casual com a velha conhecida Tanya Skagle. A segunda cafetina Lenore vem ameaçando seu trabalho com cortes no orçamento, e a dificuldade de criar os adolescentes tem deixado Ray muito ocupado.
Os filhos de Ray são Darby e Damon. Darby vive as angústias de uma primeira relação afetiva, testando limites e experimentando a sensação de sofrer por amor com o seu namorado Hammer, com quem briga e reata constantemente. Ainda que ela e o irmão tenham decidido morar com o pai, e não com a mãe e o marido dela, os dois jovens têm que enfrentar o dilema de morar em uma casa ou em uma tenda.
Damom, por outro lado, expressa sua individualidade através do estilo gótico. Como quase todos os adolescentes, ele tem problemas com a sua sexualidade, mas morando em Detroit, com um pai como Ray, ele provavelmente tem mais dificuldades para mostrar quem realmente é do que a maioria dos seus amigos. Protetor da irmã e leal ao pai, Damon não entende o seu lado mais sensível, necessariamente, à mãe e ao marido dela.
ELENCO

Thomas Jane
(Ray Drecker)

Jane Adams
(Tanya Skagle)

Charlie Saxton
(Damon Drecker)

Sianoa Smit-McPhee
(Darby Drecker)

Anne Heche
(Jessica Haxon)

Rebecca Creskoff
(Lenore Bernard)

Gregg Henry
(Mike)

Eddie Jemison
(Ronnie Haxon)

Lennie James
(Charlie)
MÚSICA DE ABERTURA

"
I'll Be Your Man
", de The Black Keys
Audio clip: Adobe Flash Player (version 9 or above) is required to play this audio clip. Download the latest version here. You also need to have JavaScript enabled in your browser.
NO BRASIL


* Aqui estão listadas as emissoras que já exibiram o seriado no Brasil, o que não significa que, atualmente, estes canais estejam transmitindo o programa. Para mais informações clique no canal desejado e consulte o guia de programação.
VÍDEO ABERTURA