Uma novidade para os fãs de Kristen Bell, a eterna Veronica Mars. A HBO Latin America anunciou a estreia da série "House of Lies" para o dia 23 de abril. A série, baseada no livro de Martin Kihn, House of Lies: How Management Consultants Steal Your Watch and Then Tell You the Time, mostra o cotidiano dos executivos da empresa de consultoria Galweather & Stearn, que são capazes de fazer qualquer coisa, sem nenhum escrúpulo, para fechar negócios.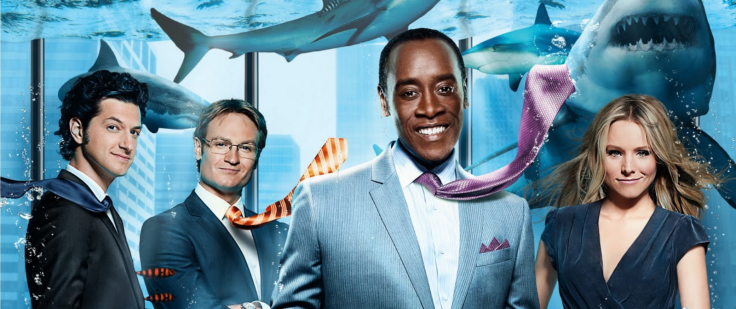 A série, de humor negro, gira em torno do charmoso e sociável consultor estrela Marty Kaan, interpretado por Don Cheadle, ator indicado ao Oscar®, e de sua super equipe de consultores com MBAs disposta a tudo pelo lucro. O elenco conta ainda com Kristen Bell, como Jeannie Van Der Hoyeen, brilhante e promissora integrante da equipe.
A Galweather & Stearn usa técnicas de consultoria para fechar grandes acordos e conseguir que paguem uma fortuna por seus serviços. Deturpando os fatos, adulterando os números e usando um discurso repleto dos jargões das escolas de negócios para impressionar os clientes, não existe nada que esta equipe não faça para atingir seus objetivos, enquanto ri com os bolsos cheios de dinheiro.
Marty não pensa duas vezes antes de proporcionar grandes jantares e outras extravagâncias à sua equipe às custas dos clientes, mentir sem nenhum pudor para um CEO com o objetivo de ganhar uma conta e manter relações sexuais com todas as mulheres bonitas que passem na sua frente, até com a sua ex-mulher. Além disso, a equipe tem dois jovens associados, Clyde e Doug, que passam mais tempo fazendo brincadeiras um com o outro do que trabalhando, e Jeannie, uma loira bonita e ambiciosa.
O elenco de "House of Lies" conta, ainda, com Ben Schwartz como Clyde Oberholt, um consultor displicente e mulherengo; Josh Lawson como Doug Guggenheim, o brilhante integrante da equipe formado em Harvard; Dawn Olivieri como Monica Talbot, ex-mulher de Marty e mãe de Roscoe, filho dele; Donis Leonard Jr. como Roscoe Kaan, filho mais novo de Marty e Monica; e Glynn Turman como Jeremiah Kaan, pai de Marty.

Receba nossas publicações por e-mail:

DEIXE SEU COMENTÁRIO (VIA FACEBOOK)
Não tem Facebook? Use o formulário abaixo:
Quer ter sua foto ao lado do comentário? Cadastre-se no Gravatar!
ATENÇÃO:
Toda e qualquer mensagem publicada através do sistema de comentários não reflete a opinião deste site ou de seus autores. As opiniões enviadas através deste sistema são de exclusiva e integral responsabilidade dos visitantes que dele fizerem uso.